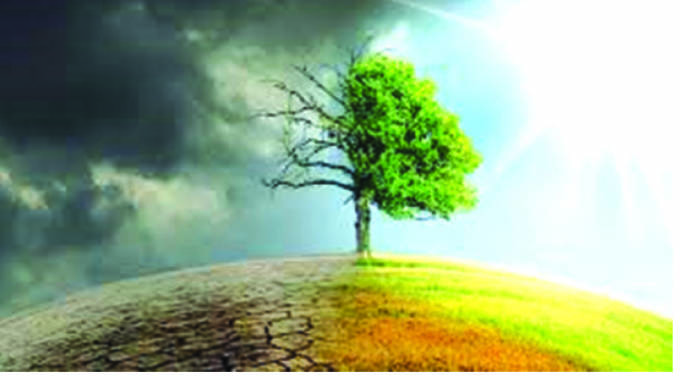 The ManicaPost
Samuel Kadungure
Senior Reporter
CLIMATIC disturbances — extreme temperatures, storms, droughts and floods — are becoming more frequent and severe in Manicaland, with experts noting a northern expansion of these high hazard risks.
The swift expansion of such shocks is reducing the extent of suitable production areas and productivity of remaining ones.
Rain-fed agriculture is no longer suitable in southern and northern zones, as recurring droughts wipe out crops and cause livestock casualties and clean water sources to dry up.
Since rain-fed agriculture is practiced by small-holder farmers that account for the larger portion of the planted area in the province, it means a large population is vulnerable as the alternative route of diversification — livestock production — also gets crippled by reduced precipitation and pastures, high temperatures, as well as pests and diseases.
This was not the case decades ago as the northern and southern zones were synonymous with abundant rainfall, fertile soils, good pastures and overflowing water points for livestock.
As it stands, production of beans, groundnuts, maize and sorghum is negatively affected by high temperatures and reduced or delayed rainfall.
As a resultant, food insecure households are increasing as their coping ability is aggressively eroded by climatic disturbances.
According to the Integrated Context Analysis (ICA) Zimbabwe (June 2021), a scientific research released recently, the shifting of these risks from the southern to the northern part of the province has placed Buhera and Chipinge in the worst affected category.
The ICA, conducted by the World Food Programme (WFP) in collaboration with the Government with technical support from the National University of Science and Technology (NUST), classifies and color-codes districts based on their historic exposure to high, medium or low levels of food insecurity or natural hazards.
NUST lecturer, Dr Arther Mavisa said the northward shift in high drought risk was noted between 2014 and 2021.
"The number of vulnerable households are increasing in Manicaland because the shocks and food insecurity are going up.
"The situation has deteriorated in Chipinge while Buhera has been persistently categorized in the worst category in terms of food insecurity and vulnerability to drought and floods," he said.
"The areas are persistently food insecure and experience increased frequencies of drought, hence preparedness is critical given its potential to enhance institutional capacity to deal with shocks," said Dr Mavisa.
Dr Mavisa added: "We need to cushion the province from the threats and vulnerability associated with climate change by mitigating the impacts.
"They say an animal that does not evolve or adapt gets extinct. If we fail to evolve as Manicaland, climate change will devour us."
To make the situation worse, illegal settlers have moved into grazing land, national parks, plantations, riverbanks and wetlands.
Illegal mining activities are exacerbating the environmental damage through land degradation, deforestation and chemical contamination of water sources.
Veld fires continue posing severe threat to the conservation of biodiversity and human life, with newly re-settled small-holder farmers perceived as major drivers.
Wanton burning of vegetation means reduction in carbon sequestration from the atmosphere, and the smoke from the infernos produce huge amounts of carbon dioxide, which is the greenhouse gas causing global warming.
Forests burning is a single largest contributor to greenhouse gases in the dry season.
The infernos chew pastures, leaving land without vegetative cover and livestock without pastures, resulting in reduced returns to farmers due to poor beef quality, low milk production and poor market prices for the animals.
Regardless of promulgation of several laws aimed at preventing fires, the infernos remain a perennial problem.
A joint study by the Department of Environmental Sciences at Bindura University of Science Education and the Department of Soil Science and Agricultural Engineering at the University of Zimbabwe traced the upsurge in veld fires to small-holder farmers who have limited resources to clear their land, hence their use of fire for land preparation.
Secretary for Provincial Affairs and Devolution, Mr Edgars Seenza said humans account for 95 percent of the veld fires in Manicaland, thereby exacerbating land degradation, loss of biodiversity, food insecurity, loss of life, and emission of greenhouse gases.
"We need to engage communities on veld fire management initiatives during awareness campaigns to reduce the scourge," he said.
Due to climate change, experts say there is need for communities to grow drought resistant crops, diversify into livestock production and engage in other economic activities that can sustain them during natural disaster shocks.
A crop like pearl millet is less affected by climate change, and can serve as an alternative for maize.
Another way of mitigating the negative effects of drought is the implementation of small-scale low cost rain water harvesting.