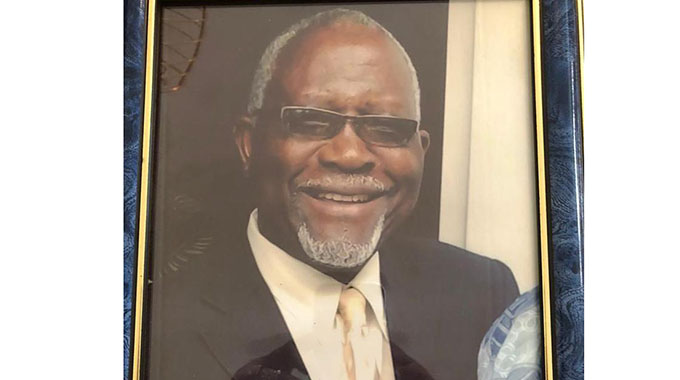 The ManicaPost
Morris Mtisi Post Correspondent
Obituary written in honour of the late Leblan Mwatunga who died on November 26 2018, in Mutare. He was a well known and respected SDA church elder and adviser at Kingsway multi culture church. The SDA fraternity has lost a friend, leader and source of wise counsel. He was 78. 
You knew if you went first,
I'd be the first to write 'bout you,
The first to write about an old man-
An old wonderful man no more but not dead,
An old man, great father, remarkable grandfather-
An old celebrated man; one but many,
One man in many men in many ways;
A teacher, counsellor, a 'doctor', church elder,
To me a friend and confidante-
An old man trusted and trusting.
Mwatunga is no more.
Pain and loss stab hardest,
When I remember the first time;
The first time we met at Kingsway,
And I keen to join SDA the first time-
Elder Mwatunga, you were there;
Soft-spoken, exuding love and wisdom.
Suddenly you became friend,
Friend in flesh, in thought, in spirit.
Today you are interred in cold earth-
There in your narrow cell waiting-
Waiting for Jesus- with you soon
To have a small conversation,
A small tit-a-tat to decide final destination-
A small beginning to decide the end-
So your Maker decides your final fate-
The hour is now-whither from and whither to.
Peace is dead Mwatunga, you had it all,
Love is dead old man 'twas all yours,
Wisdom is dead, Reason is dead,
Sense is dead, Mortality is dead-
Everything is dead-except you.
 Yes, the Mountain has fallen we cry
We cry Mwatunga is no more today,
No more tomorrow, no more whenever-
No more-he's dead but alive in death,
In death alive waiting for Jesus soon coming.
Will miss those jokes forever musharuka
Will miss that fatherly warmth forever,
The acute neatness, the old man's swag,
Forever we'll miss; and you Mayume, that moustache!
The Black British man, go home!
Go home, your bit is done,
Go home, River Jordan you've crossed.
Go home Mwatunga, this world is not our home!
Go home Mwatunga, this world is sick, hollow!
Mwatunga go home, this world is wearisome-tiresome,
Go home; when the work's done we'll all follow.
 Go home Leblan Mwatunga — the mountain has fallen!