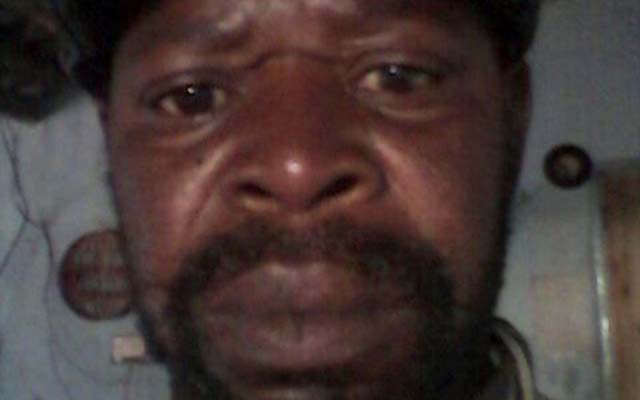 The ManicaPost
Freedom Mutanda and Sifelani Tonje Post Correspondents
FROM Mutasa District came an intriguing tale which vacillated between the spirit realm and the real physical world.
African realism intimates that the dead can come and protect the living. During the Second Chimurenga, some freedom fighters perished, but this harrowing yarn saw a dead comrade coming in to help a living comrade who was under siege.
Bruce Nyanhongo brutally talks about his life in the 1960s in the black township of Sakubva, one of the oldest African suburbs in the country in the same breath with Rimuka, Makokoba, Mbare or Mucheke among others. His nom de guerre is Cde Collins Batsirai.
First, we start with the readers' feedback:
Cde Mhuta from Buhera, says: ''Mutorwa's story is touching.'' He is supported by Mercy Hazvineyi from Mudzi who salutes the role played by traditional leaders during the war.
Cde Maziriri from Chibuwe urged the two writers to keep the guns blazing and Lloyd Mapepa said Mutorwa was a hero who has remained human and humble.
Tawanda Mhlanga from Dangamvura, Mutare, has this to say: ''Cde Machuwaire's narration of the Ngaone Protected Village attack was great. The Smith regime had realised the power of the masses. We can learn a lot from that. During the war, the povo supported the cause. Nowadays, we have the masses who do not want to listen to the leaders. Secondly, the traditional leadership was at the forefront of supporting and asking spiritual guidance to vanamukoma. This generation shuns anything traditional, claiming it to be satanic. But we won the war due to their guidance and advice.
''Imagine the Rhodesian soldiers spending the whole night firing at spooks thinking that they were vanamukoma. Lastly, Cde Machuwaire has shown real patriotism by having both pre and post independence Zimbabwe historical narratives that were related with humility and dedication anchored on discipline like a true son of the soil.''
We thank the contributors. Now, we go to Cde Batsirai's story which reads like a stranger than fiction story.
I was born in the roaring sixties (1960). My father was a cook at the then Umtali Boys' High School. Those days, it was a rare opportunity for a black man to work within the vicinity of the whites. It was a tale of two suburbs-Sakubva and Greenside-because of the vicious regime which wanted Africans not to live ''the Rhodesian way of life (Reginald Austin,1975.)
Whites had perceptions that all Africans belonged to a village; thus, low income Africans were immoral and unclean (Mpofu,2010.) Growing up in the ghetto had its own excitement, fears, dangers and vicissitudes. One could see the stark difference between where the Africans lived and the bourgeois grandiose residences. There were well maintained houses, manicured lawns, sweet flower fragrances and neatly cut hedges which showed a hegemonic disposition as compared to Nyausunzi and Chisamba Singles where families stayed in one rooms.
Some cynics said for the African, sex became a commodity, for couples staying in the same room making it impossible to make love when their children were awake. However, the white man had all the rooms he wanted.
I must skip some years of my life and go to 2008, the year when almost everything went wrong in my life, the year when I realised that supernatural powers can avert disaster.
A burning comrade along with nine others came to my rescue after the enemy of the people in collaboration with a traditional leader came to my house expecting to kill me. My children asked me who he was and I told them it was a comrade we had shared daytime stories during the struggle. He came right on time; I would have been murdered because of the political upheavals at the time.
When I talk about a burning comrade, I mean a spook alongside nine other spooks that were visible to my children. In 2008, a village head conspired with my enemies to kill me for political reasons.
They used a 'mutete'— kind of offering money to someone so that ngozi may be transferred to another person. In the olden days, people used snuff in a deal that would result in someone being fatally affected.
These 10 comrades who died in the area due to betrayal came to my assistance. It was telepathetic the way we communicated. Even my children could not understand how I knew their next move. The following day, on my way from work, I took two village head's aides and confronted him. I accused him of accepting 'mutete' and I vowed that the spirit of vengeance would wreak havoc in his family and not mine. That, indeed, came to pass.
At that time, I hadn't known the identity of the leading comrade who led a spirited defence of a living comrade.
Two children had a manifestation and the dead comrade spoke. He said he wanted to go home. He said the family must be compensated for the beast it lost in attempts to settle the problem.
The comrade who manifested through the two children was desirous of the mediums going to school. That is when the comrade's identity was brought to the fore. That was in 2012.
He is Cde Bruce and his clan name is Tichaona Chipazi from Mount Darwin. He operated in the Nyanga area, my home area, and he died in Matiza village in Mutasa, Ward 15 under circumstances that borders on betrayal according to his narrative.
Unfortunately, his known living relation was his mother who stayed at a church in Mount Darwin; that means she was a charity case.
He had two siblings who went to war as well. They both died. Cde Soweto, his other brother, impregnated a Chimbwido in the Zambe area, Mutasa. By a strange coincidence, the children who manifested Cde Bruce's spirit are related to the chimbwido who is their mother's sister.
The mother asked me to accompany her to the Minister of State for Manicaland Provincial Affairs, Cde Mandi Chimene as a member of the Fallen Heroes' Trust of Zimbabwe. She had no money to go to Mutare and I was bankrupt also. She said she would look for the money to make us go to Mutare. I told her to look for her money and I would look for mine.
I had no money then although I told her I would go to the provincial capital on foot. In my Eco -Cash account, I had 88 cents. I bought 50 cents air time using mobile money and to my greatest amazement, the reflected balance was $10.68.
I swear I don't know where the money came from, but it was there and I used the money as bus fare the following day.
It dawned on me that Cde Bruce was determined to have his remains interred at his home area and to make it a point that the mystery of his death was unravelled.
I got a piece of land in Nyanga, Ward 28 and I named the farm ''Bruce Memorial Farm''. I believe it is Bruce who made it possible for me to get that farm away from where I work. He could have realised that the village head who allowed 'mutete' would not save me in the event that chaos reigned supreme again.
I last saw that comrade on November 25, 1977 after the Chimoio attack. He was named Bruce. We had escaped together and a commander barked orders at us to carry a wounded comrade. The latter was double my size.
We protested and the commander pointed a gun at us. For five minutes, tension reigned supreme.
We broke away in different directions and we never saw each other again.
He is the same ''person'' who marshalled my defence in 2008. I can't rest until his spirit rests.
Next week, we trace the route Cde Gilbert Nyanhongo treaded as he went to Mozambique. He has many interesting twists and turns.
Please don't fail to get a copy of your family weekly newspaper.
For your opinions and views, please sms, call or WhatsApp us at 0777582734 or email us at [email protected]