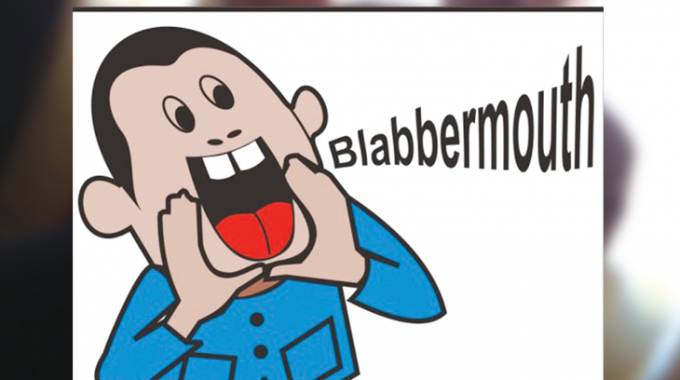 The ManicaPost
ALL along, Blabber has been greatly impressed by the increasing capacity of business operational functionalities at this other food processing and packaging company, but today Yours Truly is not so happy with what workers are currently going through.
Gentle reader, it is shocking for an independent country like ours to witness the insults and daily threats aimed at entrenching a sense of job insecurity that our brothers have had to put up with in recent months at this company only because of the colour of their skin.
Surely in this day and age, let alone on this continent, not to mention in this country, how can those who pull the strings at the company be allowed to trample upon the rights and liberties of our dear brothers with such reckless abandon?
With a name almost similar to a yesteryear colonial political leader of this country, this man is obstinately and intolerantly devoted to make life at work difficult to employees at this thriving food processing and packaging company.
He is managing that other department within the company which deals with moving goods from one place to the other.
Blabber is informed that he clearly and publicly declares that his mission is to ensure that he gets back at locals after his family's farm was designated for resettlement during the fast track land reform programme.
We are all aware that racism has no room in this country and Blabber sincerely implores the powers that be at the company to reign in on their wayward manager.
As if that was enough, Blabber is informed that the departmental manager is also heavily involved in plundering company assets through a well organised racket.
Blabber has evidence to this as well as his deliberate ploy to replace locals in his department with people from that other city that never sleeps.
It is only a matter of time before Yours Truly lay it bare for all too see.
To this pathetic manager, we can only say being forewarned is being forearmed!
Before Yours Truly signs off, it can only be prudent to also mention that similar abuse of employees' rights is also being witnessed at this other retail supermarket where guards are having their paltry salaries chopped for alleged security loopholes.
Blabber was touched to learn that some of the guards are going home with US$20 after a month of hard work guarding the doors of this supermarket after their salaries are chopped.
Can someone tell them to chop anything else, but desist from chopping employees salaries for dubious reasons?
Stop it!