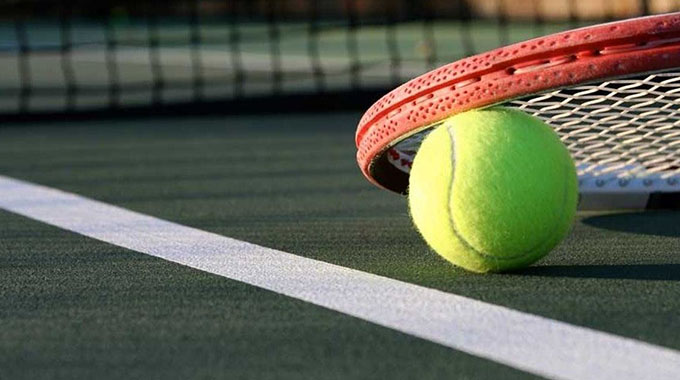 The ManicaPost
Ray Bande
Senior Reporter
TRAINING of tennis players has begun with more than 10 players turning out for Mantas Tennis Academy sessions, while registration and clearance processes are ongoing as set out in post Covid-19 games resumption guidelines.
Over the years, Manicaland has been a powerhouse in the game of tennis, amassing gold medals for fun in local inter-provincial competitions, while producing players who made it to national team set-ups like the United States of America-based Genius Chidzikwe and Liberty Nzula.
Mantas Tennis Academy coach-cum-administrator, Vincent Nyatoti confirmed that they had started training sessions while undertaking requisite games resumption guidelines set out by Government.
"We can say we have started training with about 10 players turning out for sessions. Registration processes of players and subsequent clearance letters are still ongoing.
"Most tournaments are expected to get underway in July and we are awaiting relevant communiqué from the authorities.
"We are hoping that the Covid-19 situation will improve so that we can cover for lost time," said Nyatoti.
The postponement of the International Tennis Federation (ITF) 18 and under J5 Tournament in Bulawayo at the start of Covid-19 lockdown came as a blessing in disguise for the 11 participants from Manicaland who were given more time to prepare for the highly rated tennis contest.
Eleven players that include Mutare Boys' High trio of Anesu Kwirirai, Strive Bosha and Anotida Matiza, Mutare Girls' High Schools' Tanatswa Msabaeka, St Dominic's quartet of Michael Happy, Emmanuel Mpanduki, Kim Petterson and Munashe Marume, Farai Mareya, Musa Mtetwa and Kuda Ndiringepi were set to partake in the ITF 18 and under Bulawayo J5 tournament that was postponed to yet to be announced new dates.
The Bulawayo tournament which had been scheduled for early April was postponed owing to the Covid-19 scourge.
The tournament was set to attract players from different parts of Africa and beyond, including some countries that have confirmed cases of Covid-19.
Apart from the ITF 18 and under J5 Tournament, other competitions that were lined up for April such as the Tarrayn Desauza Memorial, the Manicaland Open, the Matebeleland Open as well as the Mantas Open face an uncertain future given that some of the prospective players will be coming from countries that have recorded coronavirus cases.
Nyatoti added that when the tournaments finally get underway, it means more competitions for his players.
"It is a double-edged sword to be precise. Yes, indeed it is an advantage in that we have more time to prepare, but we have to deal with stiffer competition when
the tournaments finally get underway,"  he said.