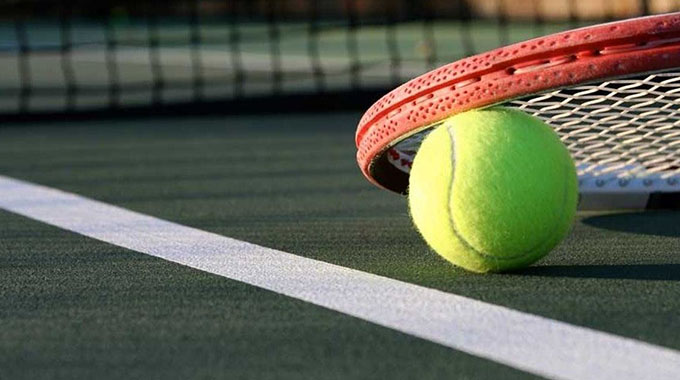 The ManicaPost
Ray Bande
Senior Reporter
A HOST of young tennis players who were hoping to partake in the 2021 International Tennis Federation (ITF) 18 and under tournament in Botswana are watching as their hope fade with each passing day under the Covid-19 lockdown restrictions.
At the end of 2020, just like most athletes, tennis players around the country and Mutare in particular, were looking forward to a better 2021 with prospects of getting back into action.
However, the proclamation of a Level Four lockdown on the backdrop of a second and more severe wave of Covid-19, most tournaments have either been shelved or postponed.
Two ITF 18s and under tournaments that were initially scheduled from February 1 to 7 and then February 8 to 15 in Botswana were postponed due to the pandemic.
Mantas Tennis Academy director for coaching and administration, Vincent Nyatoti, said they are not sure whether their players will be able to take part in the 2021 ITF 18s and under tournament.
Nyatoti is not sure whether the tournament will go ahead.
"Most players who participated in the 2020 18s and under tournament held in Harare late last year are the same players we were expecting to partake in this year's tournament. These include Anesu Kwirirai, Michal Happy, Emmanuel Mpanduki, Kudakwashe Ndiringepi, Tendai Chihowa and Tanatswaa Msabaeka.
"With this current lockdown, we are not aware if they will be able to go ahead and participate if the tournament gets the nod to continue," said Nyatoti.
In October last year, TZ administrator, Cliff Nhokwara, told Post Sport that they would revert to the normal schedule this year.
By then, they were waiting for Government's nod through the Sports and Recreation Commission (SRC).
Back then, Nhokwara said TZ was financially and logistically ready for the resumption of action.
He said the International Tennis Federation (ITF) tournaments that had been lined up before the Covid-19 pandemic derailed everything were still on the table.
"Plans for the ITFs are still in place. We will have one in Bulawayo and two in Harare. However, all plans hinge on SRC's approval.
"Local events will be scheduled once we receive Government's approval. We will revert to the normal schedule next year. We used to have our ITFs in March and August but things have changed for this year," he said.