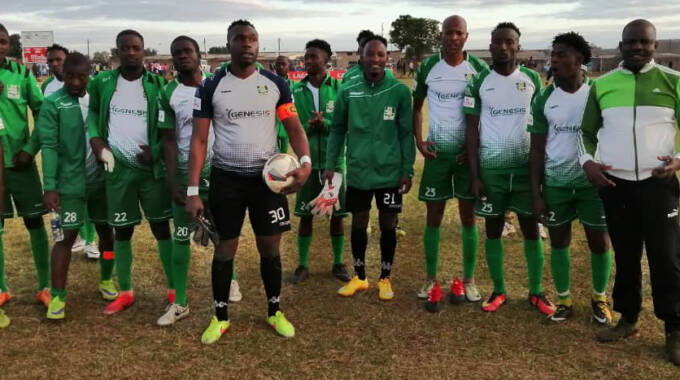 The ManicaPost
Ray Bande
Senior Reporter
BRAND Tenax CS has survived possible extinction after the country's correctional services department chose to have one football entity that will be based in Mutare.
Initially, Zimbabwe Prisons and Correctional Services (ZPCS) had indicated that it will only remain with one team based in Harare after the relegation of sister clubs — Tenax CS and Whawha  — from the top-flight league at the end of last season.
But after deliberations held early this year involving the ZPCS leadership and their sports department, a decision was made to award Tenax CS for ending the season on a relatively higher position than their Midlands counterparts, hence the survival of the name Tenax CS!
ZPCS national sports officer, Richard Tarangei told Post Sport on Wednesday that: "We are quite happy to announce that the Commissioner-General of ZPCS, Moses Chihobvu, announced last year in August that going forward we will have one team as a way of cutting costs and putting talent in one basket to compete favourably.
"Having noted that our teams, Tenax CS and Hwahwa did not perform very well in the PSL leading to their relegation last season, the committee decided that the one team that will represent ZPCS will run under the name Tenax CS and will be housed in Mutare. Everyone is happy with that."
Tarangei confirmed that the team's technical department will comprise of former Warriors' forward, Luke 'Jukulile' Petros as head coach and will be assisted by Msendeki Khumbulani, Maxwell Chipfuko and Blessing Madombi.
The ZPCS national sports officer also highlighted that the Tenax CS executive will remain in place.
In a separate interview, Tenax CS chairman, Stefani Masina said: "On behalf of the Officer Commanding Manicaland Province, Commissioner Spetomusa Moyo-Chinobva, we would like to thank the Commissioner-General Moses Chihobvu for choosing Tenax CS to be the service team. As a team, we are promising that we will return to the Premier League next year."