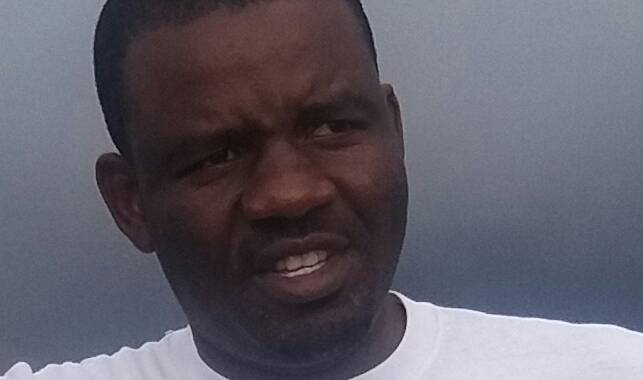 The ManicaPost
Ray Bande
Senior Reporter
PREMIERSHIP outfit, Tenax FC executive member, Lloyd Chinawa uttered what he thought to be his last words to his wife, Loliet when he came face-to-face with death after contracting Covid-19.
At its worst, the 45-year-old soft spoken former national Under-17 team manager spent three days having breathing difficulties while also going through exhaustive lethargy.
According to Chinawa, two steps would have the draining and panting effect of a five-kilometre road run.
A Salvation Army Church devotee, Chinawa believes his recuperation had nothing to do with the expensive medication he secured, but God's grace.
"The first week I tested negative, but I was feeling weak. I was tested for malaria at a local pharmacy and I was negative.
I drove to Harare for a business meeting but it was a struggle all the way to Harare as I was dosing behind the wheel," said Chinawa as he gave a testimony of his early symptoms.
Chinawa told Post Sport that at some point he could not bear the pain and said what he thought were his last words to his wife, but she refused to surrender the fight.
He said she kept reminding him that he would recover from the ailment.
He, however, is not aware where he contracted the disease.
"I do not even know here I got it. I only saw myself going through one of the worst nightmares of my life because of the disease. It was really a painful experience.
"In fact, whenever you hear that someone is suffering from this disease, please pray for them.
"I got to a point that I thought I had lost the battle and I had to say a parting shot to my wife, Loliet and reminding her how much I loved her and the family.
"Loliet reminded me that there is no way we can lose the battle. She kept telling me that I would recover soon. We went to our family doctor. We were prescribed injections for three days and some pills.
"I isolated from wife in our bedroom as she had also tested positive, but with mild symptoms. On the 14th day my condition deteriorated to the extent that my doctor wanted to admit me in hospital, but l refused.
The sense of taste and smell were all gone. I felt like there was a rubber in my mouth.
"I did everything, from eating raw onions to steaming (kufukira), but at the end of it all, I strongly believe it was God's grace for me to be alive. This was just the works of the Almighty that I survived.
"My children did not test positive and I thank God because before I tested positive the little ones were all over me," he said.
Chinawa spoke about how he isolated himself physically as well as socially.
"When I went through this challenge, I did not want any form of noise around me. I remember exiting all WhatsApp groups on my phone. I did not want all of that.
"But I thank my wife, otherwise if she had also been scared it could have been worse off. Her care was amazing. I also want to thank my mother, my pastor and all those who prayed for me," said Chinawa.
The relatively expensive treatment of Covid-19 did not spare Chinawa who recounts that he spent about US$600 in costs.
Crucially, Chinawa regrets not having been vaccinated in time.
"I was not vaccinated because of sheer negligence. Somehow, I think it could have saved me all the tribulations that we went through as a family had I been inoculated. I now have to wait for 35 days before I get vaccinated," he said.