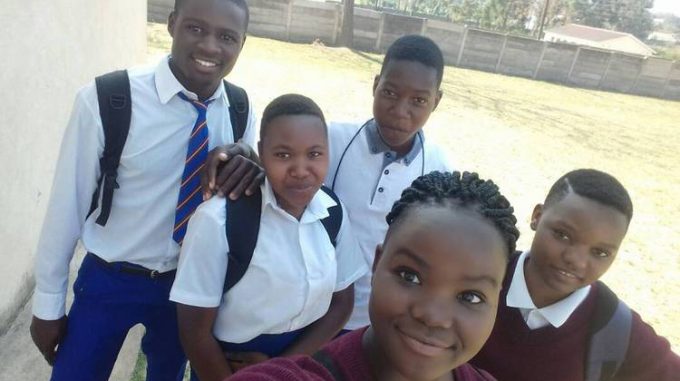 The ManicaPost
Hey there my dearies! You are enjoying your holiday and vacation, right. Some of y'all will be lucky because we will meet at the Manicaland Agricultural Show, today or tomorrow at The Manica Post stand. Please do not forget to look for me right. Love you all.
***
Hie Tentie, I want to say hie to all my classmates and family members including my mom, Winnie, Love and dad. Kudakwashe, Rusape.
***
Teen chat, I want to say hie to my friends, schoolmates and classmates Molly Chikafu in Mutare and Maarirabvuma in Chavhanga. Christian.
***
Hey Teen chat, I want to greet all those who love me. Tatendaishe Chapilila, Biriiri High School.
***
Patience is not only about the ability to wait, but also to keep a good attitude while waiting. The plant maybe watered daily, but fruits grow only in its season. Everything is destined to happen at its own time. In his time the Lord makes everything beautiful and lovely, have patience.
***
Remain sweet like sugarcane because sugarcane is watered with different kind of water, some dirty, some clean and even watered with sewer but remains sweet. Whatever challenges or storms you may face in life, remain a good person. Do not be changed by circumstances around you. Tatenda, Chikanga
***
Teach these girls that being broke is better than selling their bodies to different men every weekend in exchange for money and fame. Portia
***
Two friends were walking through the desert. At some point during the journey they had an argument, and one friend slapped the other one in the face. The one who got slapped was hurt, but without saying anything, wrote in the sand: "Today, my best friend slapped me in the face'. They kept on walking until they found an oasis, where they decided to take a bath. The one who had been slapped got stuck in the mire and started drowning, but the friend saved him. After he recovered from the near drowning, he wrote on a stone: 'Today my best friend saved my life'. The friend who had slapped and saved his best friend asked him, "After I hurt you, you wrote in the sand and now, you write on a stone, why?" The other friend replied "When someone hurts us we should write it down in sand where winds of forgiveness can erase it away. But, when someone does something good for us, we must engrave it in stone where no wind can ever erase it".  Learn to write your hurts in the sand and to carve your benefits in stone.
They say it takes a minute to find a special person, an hour to appreciate them, a day to love them, but then an entire life to forget them. – MORAL.
Do not value the THINGS you have in your life, but value WHO you have in your life! #Whatsapp
***
Thanks for all your pictures, keep sending them in. If your pix are not in this week's edition of The Weekender, please check the next issue or the one after that. Love y'all so much. Please keep sending your stuff to +263 771 580 643.
Kisses and hugs dearies, xoxoxo!