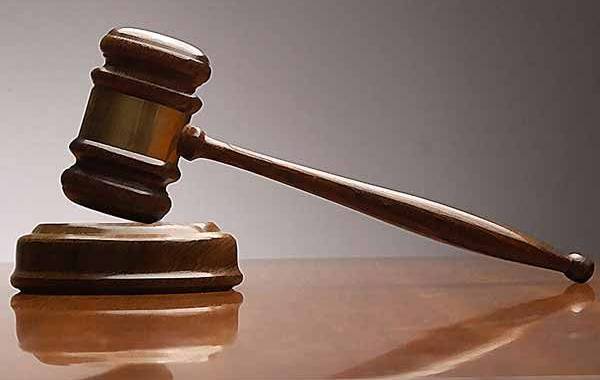 The ManicaPost
Lovemore Kadzura Rusape Correspondent
A RUSAPE primary school teacher is alleged to have forcibly put a black ring on the index finger of a Grade One pupil as a form of punishment for 'copying'.
Gladys Mathe (31) of Gandanzara Primary School in Makoni Central is alleged to have ordered the seven-year-old female pupil not to remove the ring. She is alleged to have also threatened to put another one on her finger if she informed her father about the ring.
The young girl only revealed the ordeal to her father after a week. She was experiencing excruciating pain on her left index finger. The ring was removed at Rusape General Hospital.
Mathe has since been arrested and appeared in court charged with negligently causing serious bodily harm as defined in Section 90 of the Criminal Law (Codification and Reform) Act, Chapter 9.23. Mathe who is represented by Mr Tendai Bvuma of Bvuma and Associates pleaded
not guilty to the charge and was released on her own cognisant by Rusape provincial magistrate, Mr Shane Kubonera who remanded her to December 4 for trial. Prosecuting, Mr Tafara Chawatama, said Mathe accused the pupil of copying other pupil's work and forced her to put on the ring as punishment.
"On October 26, the complainant's teacher, Mrs Shamwarira, went to attend a meeting and left the complainant in Mathe's class. Mathe gave the complainant a Mathematics exercise, but she did not complete the exercise on time. She remained in the classroom alone finishing her work.
"The complainant gave the accused person her work for marking. Mathe grabbed the complainant's hand and accused her of copying other pupils' work. Mathe placed a metal ring on the complainant's little finger. The complainant sustained a swollen finger. The ring was recovered and taken by police as an exhibit. The complainant was medically examined and a medical report can be produced in court as exhibit," said Mr Chawatama.
In a recorded statement to the police, the pupil, said: "At around break time, other pupils finished their work and went for break and I remained behind writing Mathematics.
"When I finished writing I gave the accused person my paper and she held my hand and said I was copying others.
"She grabbed me and placed a ring on my left index finger. She told me not to remove the ring and not to tell my father.  I began crying since I felt pain on the finger, but Mathe ordered me to stop crying. She threatened to put another ring on my finger if I continued crying. I then went outside the classroom and I did not tell anyone," read the pupil's statement.
The girl's father also told the police that: "On November 3 at around 1am, I was awakened by my crying daughter.
"I went to where she was sleeping to investigate and she told me that she was having pain on her left finger. On the same day at around 6am, I discovered that she had a black ring on her left finger. I asked her who had placed the ring and she confessed that it was placed by Mathe."