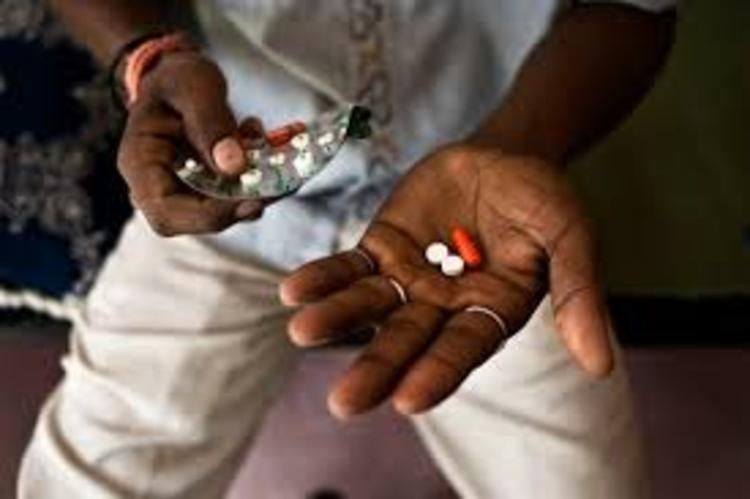 The ManicaPost
Catherine Murombedzi Health  Correspondent
DID you know that the most infectious person in the tuberculosis (TB) cycle is the person who is not yet on treatment?
That person who does not even know that they have TB and is taking that nagging cough as an ordinary cough is the infectious person. For some people they may not even be coughing. TB is passed in the air by a person who has active TB and is not on treatment.
When one commences anti-tuberculosis medication one ceases to be infectious after 72 hours. Isn't that amazing? We tend to be scared of people who are on TB treatment. Fear not, such a person is no longer infectious, unless the type of TB is multi-drug-resistant.
TB mostly affects the lungs, but can also affect the spinal cord, bones and any part of the body.
In the 1970s and 80s, a TB patient was treated at a sanatorium where there stayed for the duration of the treatment. However, today a patient is admitted only if their condition desires that to be done. Otherwise TB is now managed as the patient calls at a health centre from their homes.
Patients with multi-drug resistant TB may also be admitted for some treatment schedule but not always.
General hygiene rules state that we have to open windows every day when we wake up to allow fresh air and sunlight.
Good ventilation plays a major role, however, we see that there are some rooms which are used as bedrooms mostly that never feel a gush a fresh air. The TB bacteria find such places suitable so always open your windows to kill the bacteria.
The Ministry of Health and Child Care printed an operational and service delivery manual in June 2015. In this manual it is recommended that anyone who tests HIV positive is screened for TB. They further go on to state that after testing positive for TB/HIV a patient must be linked to care. If one is tested at a clinic or a hospital, care and treatment should be offered.
Where an outreach testing is done by a mobile clinic, the nurse must ensure that linkage to care and treatment has been offered and the person knows what the next step after testing is.
In most cases in the hard to reach areas, a community has a village health worker who is readily available to offer support and answer any pertinent questions that arise.
"All clients who test HIV positive during a mobile outreach service are referred for appropriate post test services at the nearest facility. The patient is then screened for TB on their visit to the facility. A smear test or Gene Xpert is used if available," states the manual.
The manual clearly says if one tests positive to both TB and HIV then the client starts TB treatment first and at least after two weeks of TB treatment they are then initiated on ART.
I have come across some patients who have complained that they got worse after starting ART. This can be expected in some people as the pill burden can weigh down a new patient especially if they sought treatment late. The patient does not have to stop medication at all, but rather report at the clinic and explain. The patient is advised to take medication at a specific time.  Usually the patient gets better after some time as they continue with their medication.
There seems to be a challenge in the ending TB campaign as new cases of multi-drug-resistant tuberculosis (MDR-TB) recorded globally in 2014 stood at 480 000. It appears there is a missing link in the jig saw puzzle and this will defeat the success in ending TB by 2020. If we do business as usual, we sure will miss the targets to end TB, HIV by 2030.
With the relation of HIV, TB co-infection Dr Owen Mugurungi, said there was need for People Living HIV to take isoniazid for six months and repeat that after every three years as a measure to guard against TB infection.
Dr Mugurungi who is the National Director in the Aids and TB unit in the Ministry of Health and Child Care was speaking at a forum for people living HIV (PLHIV) in Midlands Province at the end of last year.
"There is a chance of TB re-infection in a person living HIV so one has to take prevention treatment in the form of isoniazid for six months and stop. They repeat the schedule after three years," said Dr Mugurungi.
PLHIV may complain of pill burden, but if one has to be sure to guard against TB re-infection, then this has to be done.
Feedback:[email protected]