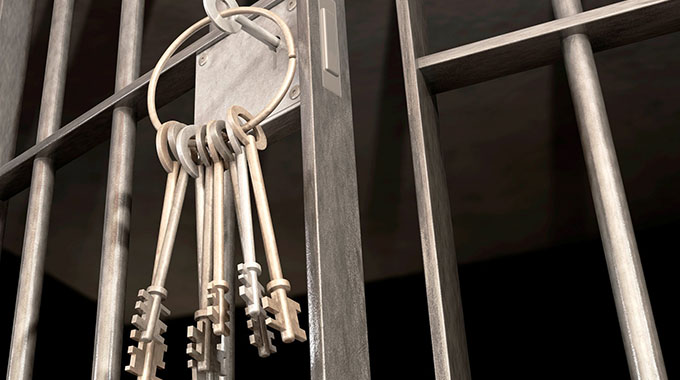 The ManicaPost
Abel Zhakata
Senior Reporter
A 24-YEAR-OLD carjacker who brutally assaulted a taxi driver with an iron bar and dumped him in a maize field before disappearing with his vehicle has been slapped with a 10-year jail term by a Mutare regional magistrate.
Cain Chikwanda of Hobhouse, Mutare, was convicted by Mrs Lucie-Anne Mungwari after a full trial. Of the 10 years, two years were suspended on condition of good behaviour while an additional year was set aside on condition that he pays $1 000 to the complainant, Prince Sarukomusi (27), as restitution before July 30.
Chikwanda was initially charged with two other accomplices who were acquitted after the court found no incriminating evidence against them.
Public prosecutor, Mr Taonanyasha Muuya said the crime was committed on December 30, 2019.
"On the day in question at around 9pm, Sarukomusi was driving a Honda Fit that he was operating as a pirate taxi. At around 10pm, Chikwanda approached Sarukomusi, who was parked at Sakubva Beithall, and pretended as if he wanted to hire him to Dangamvura," he said.
Along the way, Chikwanda struck Sarukomusi with an iron bar once on the back of the head and twice on the forehead. Sarukomusi became unconscious and Chikwanda dragged him out of the vehicle and dumped him in a maize field along Feruka Road.
"Chikwanda stole the vehicle and a cell-phone. The following day, a farmer, Ms Agnes Gurure found the complainant lying in her maize field. She alerted a passerby who quickly drove Sarukomusi to Victoria Chitepo Provincial Hospital."
Police detectives recovered the iron bar at the scene. On January 5, detectives received information that the stolen vehicle was being used by Farai Masiketi and Kelvin Sithole in Hobhouse.
The duo was subsequently arrested and upon being interrogated, they said Chikwanda was the owner of the vehicle, thereby leading to his arrest.
He led the cops to the scene of the crime and narrated how he committed the offence.