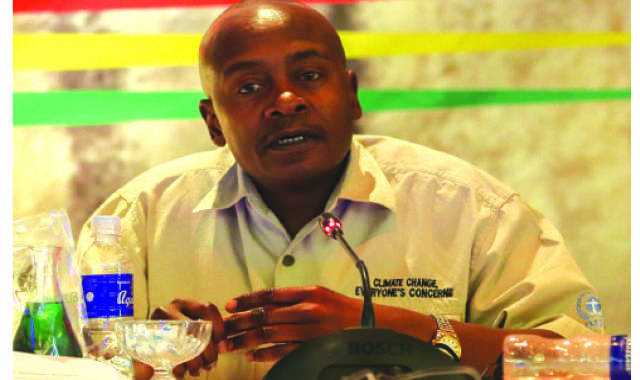 The ManicaPost
Ray Bande
Senior Reporter
ZIMBABWEANS from all walks of life have been urged to take issues relating to climate change seriously as its effects continue to be part of everyday life, a climate change expert has said.
In his welcome remarks during the capacity building for the dissemination of climate change information by media practitioners in the northern region in Harare today, Ministry of Environment, Climate, Tourism and Hospitality Industry's Climate Change Management Department Director, Mr Washington Zhakata, said: "Climate change is real. We need to act, and act fast. Everyone has a responsibility. Climate change continues to have adverse impacts on the African continent, particularly on developing countries that are highly vulnerable such as Zimbabwe.
"As a result of climate change, we have seen an increase in extreme weather events such as floods, droughts and cyclones just to name a few, which have left a trail of destruction which we are still trying to reconstruct; a case in point being the Cyclone Idai phenomenon."
Mr Zhakata told more than 20 journalists from the country's northern region comprising Manicaland, Harare, Mashonaland Central, Mashonaland West and Mashonaland East, gathered in the capital city that the extreme weather conditions being experienced are enough evidence of the effects of climate change.
"These climate extremes leave us with the task of enhancing our preparedness, and ensuring that our socio-economic sectors are climate-proofed. Key to the success of this enhancement is raising awareness on climate change, and build capacity amongst the country's citizens of which media plays an important role in achieving this," he said.