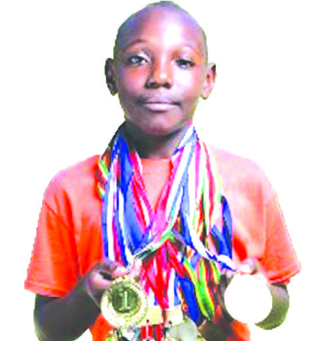 The ManicaPost
Ray Bande
Senior Reporter
THE recent Zimbabwe Open Table Tennis Tournament was a crude reminder of how the Madoro family of Mutare has given their all to improve the game, albeit acute lack of sponsorship.
Kudakwashe Madoro won a silver medal in the boys' Under-12 age group, while his brother, Trust, the reigning junior champion in Zimbabwe, won gold medal in the Under-15 age group.
Trust settled for a silver medal in the Under-19 category.
Trust will represent Zimbabwe in the Botswana Open Tournament to be played in December.
However, the Madoro family seems to be fighting a lone battle in their pursuit of, not only their family, but national glory.
Their father, Kuda Madoro, who is coaching his children since they started playing the game bemoaned lack of sponsorship.
Madoro said there was a lot of potential in the game of table tennis, only if sponsorship can be secured.
"Trust started playing in 2017 when he was eight and was in Grade Two, while Kuda, who started playing in Grade One, is now in Grade Seven.
"Sponsorship is our major challenge. I am failing to fund my children even for national tournaments. Their sister also plays the same sport, but we had to leave her behind because of financial constraints. There is a lot of potential as far as table tennis is concerned in this country, but the only challenge is lack of corporate partnership. This has been our major challenge.
"We hope and pray that one day corporates will realise the potential in terms of marketing mileage that lies in table tennis. We can scoop more medals in international competitions in table tennis more than in most of the games that currently have corporate partnerships in this country. It is time Zimbabwe seriously looks at the so-called minority sports and see the potential we have," said Madoro.
In the recently held Zim Open, Hilda Mupandasekwa won gold medal in the Under-19 category, while Praise Mukonyo settled for a bronze medal in the boys' Under-15 age group.
Shamiso Montana won a bronze medal in the Under-15 girls' category, while Natalie Kani won gold in the Under-12 girls' category.