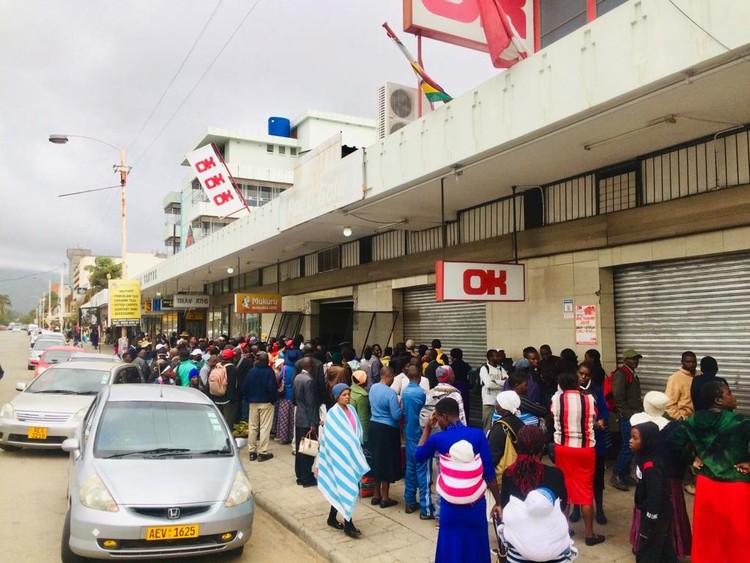 The ManicaPost
Kudzanai Gerede Business Correspondent
The temporary scrapping of the Statutory Instrument 122 of 2017(SI 122) that barred importation of selected items as a means to buffer locally produced products from the influx of cheaper import products on the market has been welcomed.
The Minister of Information, Publicity and Broadcasting Services Minister Cde Monica Mutsvangwa announced the suspension of the law soon after a cabinet meeting on Tuesday as Government seeks to mitigate commodity shortages across the country.
Food items such as cooking oil, bread, sugar, liquor and most soft drinks are in short supply as manufacturers are failing to meet demand. Manufacturers point to the shortage of foreign currency in the country that has made it impossible to acquire key manufacturing essentials to produce.
The failure to meet demand has resulted in a scramble of commodities like cooking oil and sugar.
The temporary suspension has been hailed by retailers who say the move will ensure that there is adequate supply of goods on the shelves as the cabinet decision comes at a time they were hands-tied since they could not be allowed to import.
Confederation of Retailers Association of Zimbabwe president Mr Denford Mutashu in an interview with Post Business said there had to be an intervention in order to facilitate the sourcing of products outside the country's borders since local supply was constrained.
"It's a very good move, its primarily going to help the people of Zimbabwe more than it looks. In as much as it will not derive much benefit on business particularly the manufacturing, but in the interim it's very good remember we are faced with the festive season peak period. How are we going to explain to the people when we get to the festive season without products on the shelves, and that on its own, not having products on the shelves is a serious image dent on a country trying to lure investment because it has been interpreted in many ways than you would imagine.
"At the same time, we have some manufacturers who have literally stopped manufacturing and supplying goods since October 2, remember the mid-term monetary statement was announced on the October 1, and some have literally stopped there and decided not to supply products for one reason or the other but ultimately it's not something we all look at in good light . And when that happens it means shelves will go empty because that creates even more panic in minds of consumers it's something quite key, it's also important to know the measure is just temporary," said Mutashu.
However, while the suspension of SI 122 comes as relief to business, particularly retailers, some observers are however inquisitive on local retailers' capacity to generate the required foreign currency to import, a scenario which they claim is likely to fix prices of the imported products in either the Rand or US dollar at a time exchange rates are oscillating on the parallel market.
They say consumers are likely to incur the cost of importing foreign products.
"This is a situation where each and every player wherever they are, are going to look for ways to try and bring products and in any case there are some Zimbabweans who are holding to the hard currency." said Denford Mutashu.
Some have also said in as much as the suspension of SI 122 is celebrated, the elephant in the room cannot be ignored, low manufacturing supply will still need to be addressed and the latest development is likely to add pains to local manufacturers who are now going to compete with import products.
But economic Analyst Mr Kipson Gundani believes the suspension can however not be seen as a loss to local manufacturers who were under the protection of the import restriction law as manufacturers were already importers themselves of key essentials needed for production.
"It's evident that we are beginning to see shortages of products and there are certain products we can list particularly items such as cooking oil but if you dig deeper and try to understand. lets isolate the cooking oil industry as an example, you find that they (manufacturers) were importing probably 85 percent of that value of that two litre bottle in terms of crude oil, packaging material and so forth, so literally speaking those are effectively imports, so there is no significant local content loss as a result of this," he said.
This was also shared by Mr Mutashu who blames manufacturers for not utilising Government interventions to promote local production.
"The manufacturers have failed to supply, they have failed to live up to the protection, they have failed the government and they should own up to the situation, some oil processors have literally stopped supplying and what does that make of the protection, its actually flying against the protection which is meant to benefit and resuscitate industry," he said.