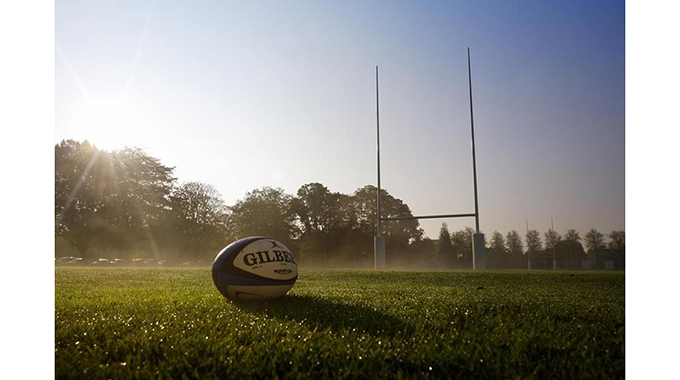 The ManicaPost
Ray Bande-Senior Reporter
RUGBY fans in Manicaland are bracing for the return of the exciting Super Six competition that will come into fruition at the end of a phased post Covid-19 resumption approach which will start with local league matches.
Rugby followers in the eastern border city were increasing with each passing week at Mutare Sports Club ground whenever the host club clashed against visiting teams just before the Covid-19 lockdown restrictions came into effect. 
Harare Sports Club, Old Georgians, Old Hararians, Old Miltonians, Matabeleland Warriors and Mutare Sports Club make up the list of teams that contested in the Super Six competition.
Manicaland Rugby Board chairperson, Josiah Borerwe, whose committee met with its national leadership last week, confirmed the development.
"We are now looking at modalities of resuming competitions at Mutare Sports Club. After the meeting with our national executive, we are going ahead with their recommendations on safe return to action. This includes ensuring that all players and coaches are vaccinated as well as putting in place all Covid-19 precautionary measure during matches.
"For starters, we will have local matches with local teams competing against each other in a league format. We hope that this will be rolled out without any hiccup for the good of the game," said the veteran football and rugby administrator.
Mutare Sports Club, Old Crestonians, Sahumani Bullets, Dangamvura's Eastern Giants, Africa University and Mountain Lions make up the list of local clubs of both males and females in Manicaland. 
Rugby is a classic contact sport and consequently it remained banned for the greater part of last year due to the deadly virus.
Meanwhile, MRB recently received a consignment of sanitary wear and soap donated by the Farai Chieza Foundation.
The donation, which was handed over to MRB by Chieza's mother, Violet Chieza, is meant for players taking part in the local league.
Violet Chieza said: "We have girls who are playing rugby and their teachers are concerned that there is not enough sanitary wear for them especially those from the rural Sahumani village hence this donation. This is something that will be done monthly."