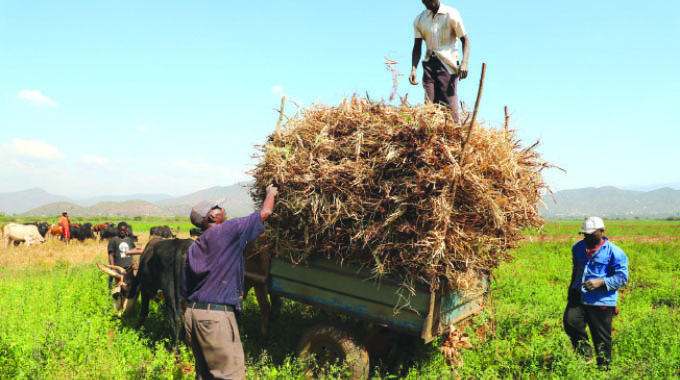 The ManicaPost
Luthando Mapepa
Chipinge Correspondent
SUGAR bean farmers at one of the biggest irrigation schemes in the country, the Chibuwe/Musikavanhu Scheme, are crying foul over the prices they are being offered by buyers of their produce.
The sugar bean marketing season started early this month and is expected to end in October. Buyers are paying between USD$0,50 and USD$0,70 for a kilogramme of sugar beans, against the farmers' asking price of between US$1 and US$1,20.
Most of the farmers have adopted a wait and see attitude, hoping for an upward review of the prices.
Interviewed farmers said they are being short-changed by buyers who go on to make huge profits.
Mr Ngeda Mutorwa said farmers yearn a win-win situation considering that they would have invested a lot in producing the sugar beans.
"Inputs are now very expensive, with prices pegged in foreign currency. Unfortunately buyers are offering us peanuts. This is unfair, we need a win-win situation. Most of the buyers are getting more profits than the farmers," he said.
Another farmer, Mr Timothy Sigauke said: "We depend on these sales to settle our utility bills and feed our families. However, we are getting a raw deal from the buyers. They want us out of business, but we will continue soldering on until we get a fair deal."
Chipinge District agriculture extension officer, Mr Tapiwanashe Chagwesha urged small-scale farmers to work as syndicates in order to acquire more bargaining power.
"Small-scale sugar bean farmers should unite and speak with one voice when marketing their produce.
They should engage the Agricultural Marketing Authority and negotiate for win-win deals with buyers," said Mr Chagwesha.