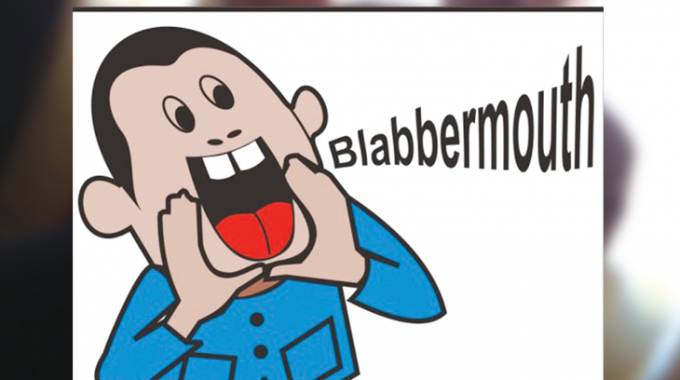 The ManicaPost
THE temptation was too strong to delve into this other juicy one involving the well-known former boss of this other major service provider in our beautiful city, but somehow Blabber is not only human, but humane.
He is our elder, after all!
Far from his chaotic exit from the organisation, Blabber was primarily concerned with his bedroom issues that saw a message circulating on social media purportedly written by his alleged son looking for his daddy.
From his message, it is clear that he was born out of wedlock, and might be a product of immorality, given that he had never known his father, albeit him being a popular figure around our beautiful city.
Yours Truly will leave it here, and hopes that father and son finally met and life is going on well.
Blabber, being Blabber, has a moral duty to fulfil, and this is the reason Yours Truly is not happy with the rate of thigh peddling that is happening at this other well-known college.
While we all acknowledge that youths are engaging in immoral ways of making ends meet, and some for fun, the levels of flesh vending at this institution have reached alarming levels.
This is none other than this other college close to the Central Business District where students are expected to graduate with different technical qualifications.
However, it appears they are now graduating with different qualifications including humanity's oldest profession.
Word reaching Yours Truly is that female students at this college are flocking different night spots around the city where they are plying their trade without restraint, nor remorse.
In their sorry state, they move in groups of four or five, and ambush any unsuspecting pleasure seeker who is tempted to engage one of them.
The 'catch' will eventually find himself having to foot the bill for drinks and food for the entire group.
Just like quelea birds, popularly known in vernacular as ngozha, these girls are inseparable in their groups.
Blabber understands that the girls have now joined hands with their male students who also have a role to play.
In fact, the boys are responsible for luring male clients, and promise to fast track the whole transaction.
Blabber is deeply concerned with the rate at which these young girls are exposing themselves to the deadly virus at a time when we as a country are aiming its total eradication in a number of years to come.
Blabber is worried about the increase in sex parties being held in different suburbs around the city.
While we thought it was being done because of the inactivity that came with the lockdown, it appears it is now an in-thing.
Don't worry gentle reader, Blabber will certainly attend one of them, and give you a blow by blow account of the shenanigans unfolding in our midst.
Watch my space!