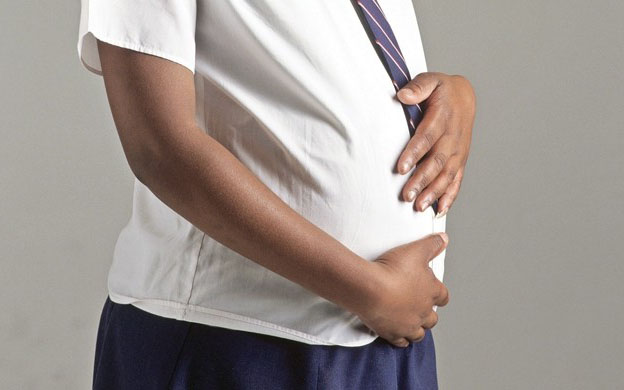 The ManicaPost
Dr Mazvita Machinga
EACH and every time in my counselling rooms, I continue to encounter individuals with various struggles. One area that has been a great concern for me is sitting down with a 15-year-old teenage girl who has been impregnated, abandoned and neglected.To be a teenage mother is not fun. Teenage parenthood has negative impact on mental health and it is important that the girl child be protected and cared for. Teenage pregnancy is a harsh reality for many young girls and their families.
Teen pregnancies can be devastating. It is devastating for the girls themselves, their parents and also the child born to the teenager. As what other scholars have alluded, "for young girls, becoming pregnant is an ordeal that is hardly ever planned. This is often the result of social, economic and financial circumstances that rob them of their dignity". Sadly is the point that some teenage girls fall prey of dishonest males who are selfish and self-centred. These men take advantage of vulnerable and innocent young girls. One girl tells how being offered small gifts such as sanitary pads and chips resulted in her sexual relationship with an older men who later impregnated her.
Hunger, poverty and unemployment are pushing girls as young as 14 years into premarital sex. They either become pregnant of contract sexual transmitted diseases. The issue of unintended and early pregnancies is everyone's responsibility. Everyone has a role to play in preventing teenage pregnancies.
Mental health effects of teenage pregnancies
As mentioned earlier, being a teenage mother is not fun. There is substantial evidence that anxiety, depression, and stress are common among teenagers who are pregnant. Most of the neglected young mothers face high levels of stress that often lead to both physical and mental health concerns. Some of the mental health concerns are as follows:
Anxiety – fear of the unknown, not know what the future holds for them. Teenage pregnancies is associated with shorter gestation and has adverse implications for fetal neurodevelopment and child outcomes
Postpartum depression and the girls do not always get opportunities to process.
Insomnia (inability to get to sleep or difficulty staying asleep) or hypersomnia (sleeping too much) nearly every day and this is not healthy for them.
Fatigue, tiredness, or loss of energy nearly every day (e.g., even the smallest tasks, like dressing or washing can affect them.)
Feelings of worthlessness or excessive or inappropriate guilt nearly every day (e.g., ruminating over minor past failings and this makes them more vulnerable.
Recurrent thoughts of wanting to die, recurrent suicidal ideas.
Depressed mood which can cause abuse of substances. Apart from this they suffer from a whole lot of psychosomatic problems.
How we can help reduce teenage pregnancies
a) Parents improve communication with your children-maintain conversations with teens about relationships and sexual decisions. Allow space for you and your children to talk about sexuality issues or refer to people you trust e.g. youth leaders, relatives for help.
b) Encourage your children to abstain from sexual intercourse and parents stop giving your girl children to men
c) Create opportunities for your teens to learn about managing sexuality in a healthy manner.
d) Churches and local authorities you can implement teen pregnancy prevention program in your areas You can also have " youth development behavioural interventions" This is where you can emphasize social and emotional competence, improved decision making and positive bonding experiences with adult role models.
This article is a call to action STOP TEENAGE pregnancies. Let Girls be Girls, Keep them safe and in keep them in school. If you need any help to establish programme in your community, church and local authority to reduce teenage pregnancies, feel free to contact
 Dr Mazvita Machinga a qualified psychotherapist located in Mutare. Call 0771754519 or 0778 838410
Email:[email protected]