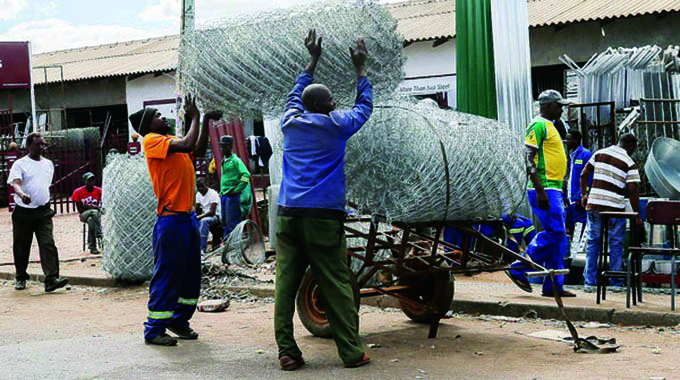 The ManicaPost
Business Reporter
STANBIC Bank's parent company, Standard Bank Group, has provided R10.9 billion in relief to personal and SME clients across Africa in recognition of the challenges they face as well as help them get through this difficult period of the Covid-19 pandemic.
Standard Bank Group recognises that Small and Medium Enterprises (SMEs) are the engine of economic growth in Africa, particularly when small businesses develop their potential to expand and contribute to job creation.
According to the World Bank, formal SMEs contribute up to 40 percent of GDP in emerging economies, and this number is much higher when including informal businesses.
The Brookings Institute expects that consumer spending in Africa will reach $6.66 trillion in 2030, up from $4 trillion in 2015, and a large portion of this will be driven by small businesses.
During the Covid-19 pandemic, SMEs have been hit hard by economic lockdowns, curfews and cash-strapped consumers. The crisis also highlighted the importance of small businesses in our communities as many quickly adapted to serve evolved customer needs.
"During the pandemic it was essential that SMEs and entrepreneurs continued to receive business development support and training, and leads to markets through our business incubators in Botswana, Mozambique, Zambia, Uganda and Zimbabwe," said Mr Leon Barnard, the bank's Business and Commercial Enablement head.
He added that Standard Bank's incubators were also able to support SMEs with trade innovations by guiding them on import and export requirements and regulations.
Growing entrepreneurship in Africa should be a priority for corporates and governments as the continent responds to and recovers from the economic fallout of the pandemic. Entrepreneurs will need access to the practical tools, knowledge, advice, skills, and connections to markets that are essential for their growth.
"There are five strategic pillars that need to be considered for enterprise development support across Africa, if we can empower small business owners across all these pillars they will be on the road to success," said Mr Barnard.