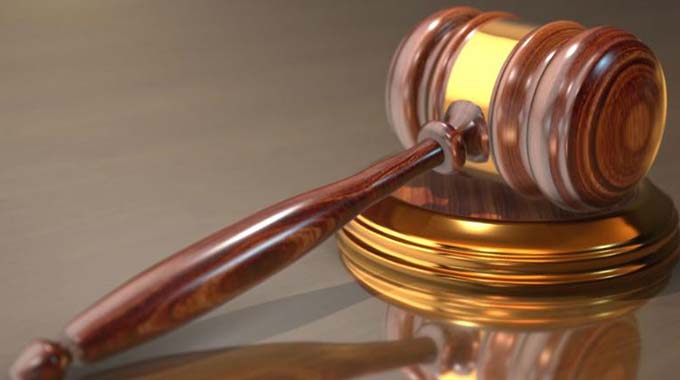 The ManicaPost
Tanyaradzwa Mujati
Weekender Reporter
A MUTARE woman recently approached the courts with an application for US$130 as spousal and child maintenance following her separation from her ex-husband in 1992.
Mutare magistrate, Mr Xavier Chipato presided over the matter.
Patricia Mukosvi demanded US$60 for the child's maintenance and US$70 for spousal maintenance from Norman Kambarami.
Mukosvi said they separated in 1992 after Kambarami moved in with another woman.
"We were a happy couple, but he deserted our home. I would allow him to come here and there to see the family and to help us where it was appropriate," she said.
She said despite their separation, she is Kambarami's legal wife and added that she deserves to be maintained as she is unable to work and fend for their Form Two child.
Mukosvi also said Kambarami deliberately infected her with HIV.
"I am now taking ARVs because of his infidelity. He deliberately infected me with HIV, so he should pay US$70 for my upkeep. I need to pay my medical bills. He said I should use his medical aid card, but every time I consult the doctor, there are some issues with the medical aid," said Mukosvi.
She added: "He is not paying the child's school fees in time. The child ends up being sent away from school. I used to be a vendor, but due to my ill-health, I can no longer work. The doctor said I should avoid carrying heavy things so I am now retired at home."
Mukosvi added that Kambarami has been visiting her twice a week for his conjugal rights.
"He comes twice a week to my place to see me despite having married someone else. That is how we got our last child who is in Form Two," she said.
In response, Kambarami said he could not afford to pay the money that Mukosvi was demanding as he has another child at university.
"I have a daughter who is at university. Their fees were recently hiked. I have to pay for her rentals as well, although we agreed with her mother that we will both contribute money for her education."
He volunteered to continue paying shool fees for his child with Mukosvi, as well as US$30 for the child's upkeep.
"I will continue paying the child's fees, but she should understand that I only get $134 040 as my monthly salary. I am struggling, just like everyone else," he said.
Kambarami also denied infecting Mukosvi with HIV.
He said when he discovered that he was HIV positive, he advised her about his condition.
"I am the one who told her of my status. I paid for her medical bills so that she could get tested and also for her medication.
"I am no longer visiting her. I am trying to be a responsible father to my two children, so I do not want all this drama. I am trying to fend for them and I need peace of mind.
"What she is doing is just a game to fix me. I support my child, but I am always late in paying the fees and maintenance since I struggle to raise the money. She is still bitter that I left her," said Kambarami.
Mr Chipato ordered Kambarami to pay US$30 as the child's maintenance.
He also ordered Kambarami to continue paying the child's school fees.
Mr Chipato dismissed the spousal maintenance saying there was no concrete facts to solidify Mukosvi's case.