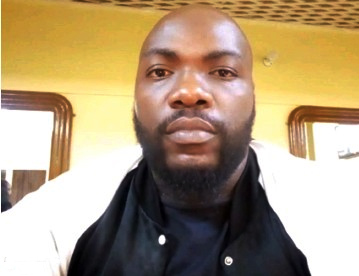 The ManicaPost
Ray Bande
Senior Reporter
THE political season is upon us!
The advent of political campaigns spawned by the country's general elections later this year has seen several sports personalities in Manicaland and elsewhere angling for different parliamentary and local authorities seats.
ZANU PF will hold its primary elections this weekend and in Manicaland, Innocent Benza, who owns and plays for Premiership club, Herentals FC, former Mr Zimbabwe bodybuilding winner, Tobias Pedzisai Madzime, Castle Lager Premiership outfit, CAPS United president, Farai Jere, former CJ Stars FC owner and burnouts promoter, Clide Jani, renowned Mutare player manager and benefactor, Donald 'Azurrie' Manhende are some of the candidates with a known sporting background.
The trend is not peculiar to Manicaland or Zimbabwe.
The world-over, some sports personalities have held political offices in the past and many recall how legendary, Romario was elected to the Brazilian Senatein 2014.
World heavyweight boxing champion, Vitali Klitschkoin 2014 secured election as mayor of Kiev, Ukraine, while George Weah came to power in 2018 in Liberia after winning the October 2017 elections, capitalising on his iconic status acquired after becoming the first and only African soccer player to win football's most prestigious individual award, the Ballon d'Or, in 1995.
Jani who is eyeing the Dangamvura constituency, said: "My work speaks for itself. The people of Dangamvura are now politically mature and they know what is good for them. It is only a matter of time, we will soon be celebrating, not only after the primary elections, but the harmonised elections as well. This is the time to start building our beloved Dangamvura suburb."
Manhende, who is eyeing Mutare City Council's Ward Two seat, said: "I have been with the people of Sakubva through thick and thin and that needs no explanation at all. I am always a servant leader, even in the role I play in sports, particularly football. I have no doubt that I can articulate developmental issues for Sakubva very well being a man of the people of Sakubva since birth."
Madzime, who is vying for Makoni South parliamentary seat, said: "There is no other better time to trust youths in positions of leadership than now. It is now or never. We have great respect for our elders, but we are saying this is the time to give us youths a leading role in these elections so that we can take this country to another level for the sake of future generations."
Both administrators, Benza and Jere, who are also successful businesspersons, are eyeing National Assembly seats, where Benza wants the right to represent Mutasa Central Constituency in Manicaland, while Jere is has set his sights on the Murewa West Constituency in neighbouring Mashonaland East Province.