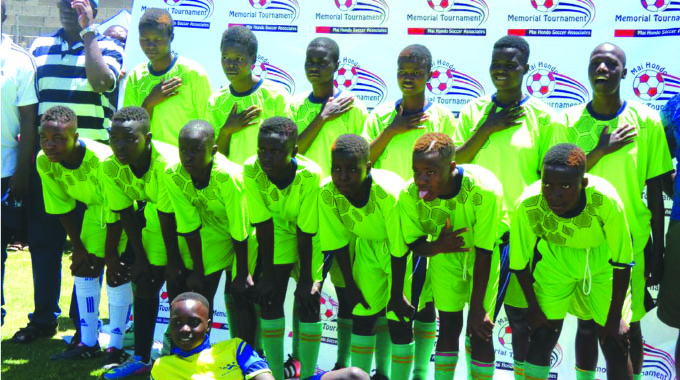 The ManicaPost
Ray Bande
Senior Reporter
AT a time when the debate on resumption of sport is mainly focusing on the state of men's football, for the opposite sex, the game is literally now on its death bed.
Most of the clubs will now have to start assembling teams all over again.
Many players have either graduated into motherhood or silently hung their boots in this long Covid-19 lockdown lay off.
Faithdrive FC has lost more than 10 key players since March last year when the country went into its first national lockdown.
Owned by traditional healer, Mbuya Nelia Musikavanhu, Faithdrive has nurtured a number of young ladies since 2004 and will be celebrating its 15th birthday this year.
The team made its top-flight debut in 2011.
Faithdrive coach, Admire 'Ngangira' Mahachi confirmed that the team has been losing its key players. 
"We have about 10 senior players who are no longer with us. Two joined the Zimbabwe National Army side, Black Rhinos, and I am happy for them because they are guaranteed of consistent practice. 
"But the situation is tricky for us as we have to start all over again," said Mahachi.
While women's football is regressing, football for their male counterparts has had opportunities to measure its progress or regress through a few international assignments played in recent months. 
"It is unfortunate that women football has never had the opportunity to assess the degree or extent of regression that came with being inactive. We have not had any of our teams taking part in any form of competitive football.
"This means that when we eventually start playing, it is highly likely that we will discover that we have to start from scratch. We have lost all the momentum we had gathered over the years," said Mahachi.
FifPro, the global representative body for professional football players, is on record saying the absence of basic worker protections and worker's rights leaves female players vulnerable — in the current crisis and beyond.
"While these standards are applicable for all players, they are particularly relevant for women's football due to the current crisis," wrote FifPro in a position paper on the implications of Covid-19 on women's football.
In Zimbabwe, women's football was already struggling financially before the outbreak of Covid-19.
"Covid-19 has just worsened an already bad situation. Gils are more vulnerable than boys because, other than food, they have other expenses such as sanitary wear so they need more support. Unfortunately, all these things cannot be realised at a time when we have remained inactive," said Mahachi.
Mahachi, who has genuine fears that many players will not be able to make a comeback when the league resumes, still believes Faithdrive will immensely benefit from its robust junior policy.
"I have worked as a female team coach for more than 10 years and I have seen careers going down the drain when players go for  long off-season breaks. 
"Due to peer pressure, some end up abusing drugs, some fall pregnant and elope. These breaks used to last for just two months, but we are currently on this indefinite lay-off. However, I am happy that as Faithdrive we had invested time and resources on some youngsters. We really hope we will reap the benefits when action finally resumes.
"We count ourselves lucky because as a club we have always had a vibrant junior policy, hence the fall back position will be the pool of players coming through from the junior teams," said Mahachi.