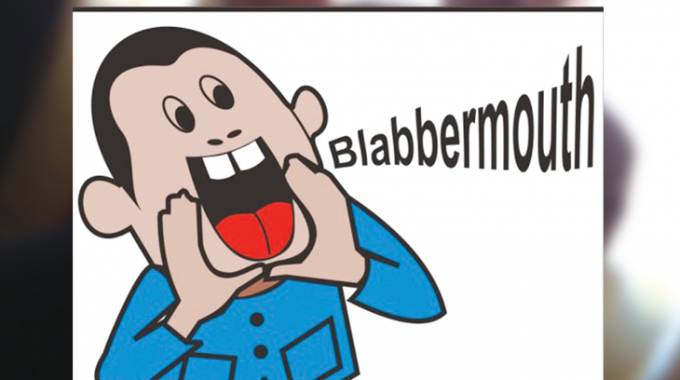 The ManicaPost
YOURS Truly was tempted to dwell on this other juicy one about a new open air hide out near the city where married men and women are frequenting, setting up makeshift braai stands, partying and engaging in God knows what.
I mean that other picturesque spot along the way to this other nearby scenic area.
There is really nothing special about this place apart from being named after an English monarchy as well as the birds' eye view of some settlements in the neighbouring country that one can get while standing at that place.
Anyway, this is a story for another day!
Blabber was perturbed to hear about how some boys, girls, men and women are turning our beautiful scenic resort area to the biblical Sodom and Gomorrah.
I mean these pillow bitters or shirt lifters who have suddenly increased in numbers of late. While we all thought foreign and domestic tourists flocking to our nearby resort area are enjoying the environs of the thick green vegetation, we suddenly learnt that they have turned the place into a same sex love nest.
So organised are the protagonists in this evil act that there are known couples, some of whom are well respected in the streets of our beloved city.
Gentle reader, if you never knew, this is the only sinful act that resulted in the destruction of the ancient biblical two Salt Sea cities Sodom and Gomorrah.
Just in case, you doubted Blabber's understanding of the Holy Scriptures!
If you think Blabber is lying about the sudden increase of these Nelly-boys and kitty punchers, find out about these other two male money changers who usually move around the Central Business District but normally ply their trade at two points – near that other popular shoe retail shop and at a shopping mall uptown.
One of the bum boys has a name in vernacular which has something to do with accepting while the other has a name similar to that of the most loved biblical disciple of Christ.
We also have another drag queen whose name is reminiscent of a city in a country where Catholics originated while she works for an organization that deals with supply of electricity in rural areas.
Blabber is reliably informed that these good-for-nothing soy boys, bull dykes or fags, if you like, are increasing and Blabber will certainly list them one by one, especially those that command considerable respect in the city.
Believe you me, all these morons are displaying their messy and stinking nincompoopery in broad daylight in that scenic resort area and they also have a moneyed sponsor based in a neighbouring country.
What more need I say apart from reminding all and sundry that Blabber is watching!