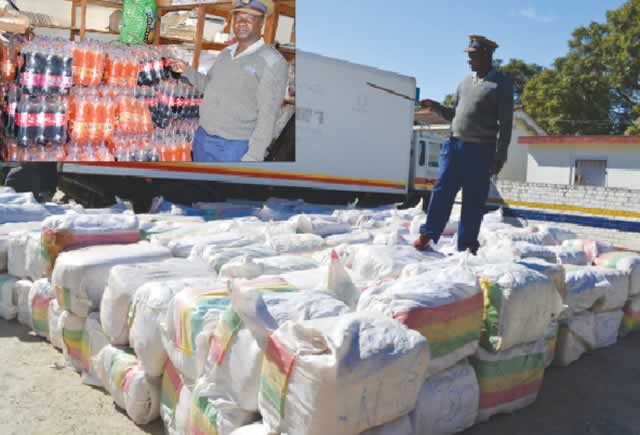 The ManicaPost
Luthando Mapepa Chipinge Correspondent
THE volume of people from Chipinge who are skipping the border into Mozambique to buy basic commodities is swelling following the panic buying-spree that has resulted in some basic commodities vanishing from shop shelves.
The Manica Post can reveal that Zimbabweans are taking advantage of the porous border to skip into Mozambique to buy and smuggle basic commodities back into the country.
The smuggled goods are sold on the black market at exorbitant prices.
Transport operators have responded to the high commuting public by hiking transport fares from Chipinge to Mt Selinda Border Post.
The price for the 40km distance was hiked from $3 to $5.
While some basic commodities have vanished from leading retail shops shelves owing to the panic, small-to-medium retail shops are fully stocked with all commodities albeit at exorbitant prices.
Fuel dealers are now selling the fuel in meticals and rand.
Chipinge business community chairperson Mr James Gabaza said panic buying has exacerbated the smuggling of basic commodities from Mozambique.
He said they have engaged the local MPs to enlighten the people to desist from the practice.
"The growing trend of panic buying has revived the smuggling of goods from neighbouring Mozambique. Among these are some shop owners, who have broadened the scope of the smuggling catalogue to also include building material, which they would sell in foreign currency, and resultantly weaken the bond notes," Mr Gabaza.
"These people are crossing to the nearby town, Espungabeira and buy whatever goods and in return, avoid the designated border post and resort to illegal routes to smuggle the consignments. This is the kind of behaviour that is depriving the Government some revenue and law enforcement agents should seal all known smuggling routes and bring the culprits to book," he said
"We have engaged the local MPs to advise the grassroots to desist from buying goods in large quantities as this creates unnecessary artificial shortages," he said.