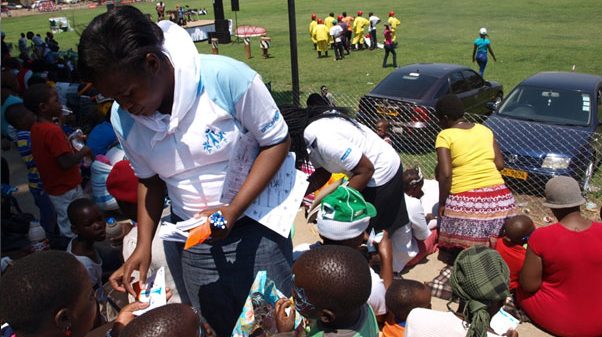 The ManicaPost
Sharon Chigeza and Emmah Chinyamutangira Post Correspondents
THE 108th edition of the Manicaland Agricultural Show got off to a sluggish start with some exhibitors putting final touches to their stands and a sizeable number of show-goers coming through to witness the province's annual agricultural extravaganza.
Over 200 companies and farmers are expected to exhibit at the show, a development organisers say consolidates the event's growing popularity.
Manicaland Minister of State for Provincial Affairs, Cde Monica Mutsvangwa is expected to officially open the show today.
The show is running under the theme "Economic growth through collaborative effort".
Manicaland Agricultural Show acting administrator Ms Pedzisai Rusero said show-goers were expected to come in their numbers after the official opening slated for today (Friday).
"Most exhibitors are ready and showcasing their wares as you can see though a few are still preparing their stands and hopefully they will be ready and displaying tomorrow," she said.
A number of exhibitors were optimistic this year's agricultural show would give them leverage in marketing their products as well as provide a platform for interaction with their clients.
Feedmix technical sales representative, Mr Fast Muronzi said he was looking forward to a huge turnout and that the show would provide a platform for him to get in touch with prospective farmers.
"We aim to reach out to a large number of potential farmers as well as interact with our clients. This is a platform that opens up space for feedback and opinion concerning our products.
"We also aim to sell our new product line, Beef Feed, which has already received a positive response in Chipinge and Mutare districts," he said.
Principal agriculture officer, Mr Joseph Mukajami said he was confident this year's show would be better compared to previous years.
He invited all farmers and those interested in agriculture business to visit their stand and learn how farming can be lucrative.
"There are people out there who have some interest in agriculture business, but they do not know how to go about it.
"This is the opportunity to come and see, then ask questions and learn more," said Mr Mukajami.
Zimbabwe's agriculture has been on the rebound through Government's intervention with programmes such as Command Agriculture and the Presidential Inputs Support Scheme.