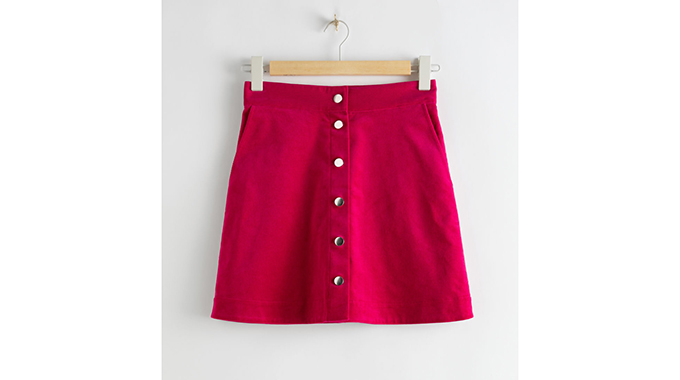 The ManicaPost
WHEN you think about dressing casually, you probably are more likely to consider jeans or pants. But skirts can be just as comfortable, casual and chic. Of all the items in a woman's closet, the skirt is one of the most classic and feminine pieces she can turn to for any and every occasion.
The skirt can be simple, sweet, sophisticated, subtle, serious, sexy, or show-stopping. You need to chase around your toddler? There's a skirt for that.
Got a black tie gala? There's a skirt for that. Dressing for success? You guessed it there's a skirt for that, too. This versatile piece offers so many fashionable options. But with so many different cuts and styles, it can get a bit confusing as to what skirt is best for your body type and how to wear it.
Have a skirt in your closet that you love but just don't know what to wear it with or where to wear it? Today let's discover how to wear a skirt in a casual chic way.
How to wear a skirt in casual situations
I don't really have a favourite when it comes to the kind of bottoms I like to wear. I love dresses, pants and skirts almost equally. I wear skirts on dressy occasions but also to casual outings.
Here, you will find my tips on how to wear a skirt in a casual way.
How to make your skirt more casual
Pair your skirt with lose and casual tops
Wear brogues or sneakers with your skirt
Wear a skirt in a casual fabric like denim
Pair your skirt with casual fabrics like denim
Casual skirt looks for you to try
I think you can make pretty much wear any skirt work in a casual way.
You could, for example even pair a formal, full skirt with a denim jacket and a pair of sneakers.
But, obviously, some skirts are naturally more casual than others.
Denim skirts
Denim or jean skirts are a style staple that are unlikely to date, no matter how long they are in their closet.
You could opt for classic blue or black denim, or if you want to wear during the summer months, you could try a white denim skirt instead of a pair of white jeans.
Pleated skirts
Pleated skirts were once thought to be strictly formal.
They've been used by schools as part of school uniform, they were a style staple in the 40s and they look lovely dressed up now for a special occasion.
But, they also look very stylish when worn casually. I love the current trend for wearing a pleated skirt with a sweater and either sneakers or booties.
Maxi skirts
I always think maxi skirts give off an air of casual elegance. When you see a woman in a maxi skirt, she exudes haven't-tried-to-hard confidence. You can wear with sandals for your vacation.
Or you could team with booties and a moto jacket when the weather cools down.
Pencil skirts
Just like the pleated skirt, the pencil skirt can be thought of as a more formal style.
And, it's true, you can definitely dress it up for dinner, or you can wear with a blouse or shirt for work.
But, you can also dress the pencil skirt down with flats, boots or sneakers.
Full skirts
Another versatile option, full skirts can be a good option for many different body shapes.
But, they are particularly good for pear shapes as they help to skim over the thigh and hip area.
Tops and jackets to wear with your casual skirts
If you are putting together a casual skirt outfit, you will want to make sure that the other elements of your look are not too formal.
Think about choosing sweaters, draped tops and casual jackets such as a leather biker or denim style.