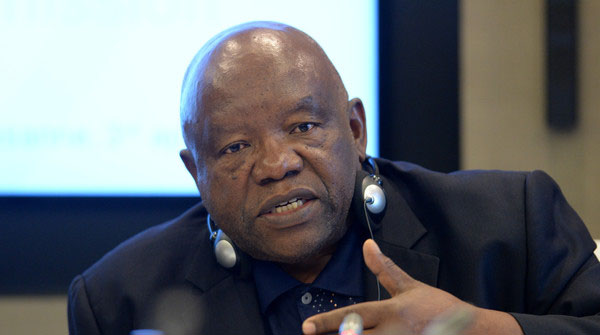 The ManicaPost
Ray Bande
Senior Reporter
AFRICA has the potential to see a significant increase in Esports participants, only if technical and technological glitches that are being addressed are sorted, says newly appointed Africa Esports president, Tommy Sithole.
The veteran sports administrator and Zimpapers board chairman, Sithole, who was appointed as Africa Esports GEF Development Federation president by Global Esports Federation Board together with Nigerian,
Sawo Owolabi as the secretary general, told Post Sport that negotiations with sponsors for the provision of Esports equipment for Africa are ongoing and promising.
"There were no well established structures of Esports in Africa. The first thing we will do is to set up the structures. Esports has been growing worldwide very fast. We are expecting 2.5 billion people to be watching Esports by next year. As it is, places like Korea, the United States of America and Canada, tenths of thousands of people turn up in stadia to watch Esports. It is fast growing.
"There is a lot of sponsorship being availed. Companies like Red Bull have started sponsoring and there are billions of dollars coming into Esports as it is.
"But Africa has not been benefiting from this because there is no proper structure and proper participation in these competitions. A number of things make it difficult for Africa to actively participate in Esport competitions on equal footing.
One is the equipment which tends to be expensive, but there are a number of platforms that people can use like hand help smart phones or computers," he said.
Sithole added that data transmission challenges have also worked against the growth of Esports in Africa.
"However, there are other aspects relating to challenges on the African continent with regards to Esports such as speed of the lines of data transmission. These are all constrains we have been talking to our sponsors like 10 Cent, for instance, who are very much into gaming and Esport in particular. The deliberations are meant to see how best they can transform transmission systems in Africa. We have one of Africa's biggest telecommunications companies who are setting up a huge data centre in Lagos.
"It already has a data centre up and running in Nairobi, it has another in South Africa. We are talking to them to see how they can help us and see ways how they can host us," said Sithole.
The Africa Esports president said there is great potential for young Africans to earn a living out of Esports.
"We think there will be greater potential, there will be there better streamlined participation of Africans in Esport. We think there will be as many young Africans as possible making a living out of Esports.
"We will have our first global Esports games in Singapore in December, but we will start with a global Esports tour which will be professional. Cities have already been lined up from Dubai, Riyad all the way to Toronto.
"There are many, many cities that area interested and are bidding to host Esports activities and games. We really we need enthusiastic people as there are many Zimbabweans participating in Esports," Sithole said.
Establishment of the Africa Esports Development Federation and Pan Am Esports Development Federation is aimed at convening and supporting the development, education and growth of the Esports community in the respective continents.
Sithole is also the GEF vice-president and chairs its Governance, Ethics and Membership Commission.