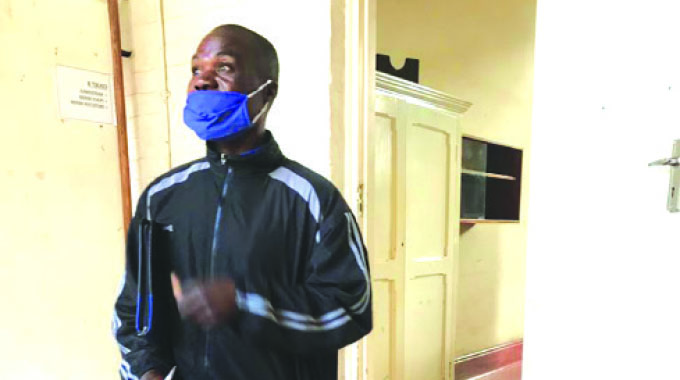 The ManicaPost
Tendai Gukutikwa
Weekender Correspondent
A MUTARE Teachers' College employee recently accused his baby mama of being a promiscuous gold digger who trapped him into have a baby with her.
Ms Margaret Muzunge was seeking a protection order against Mr Zvondasi Gweke and was also applying for $1 600 maintenance for their child.
However, Mr Gweke offered to pay $200 every month. Mr Gweke said when Ms Muzunge fell pregnant, they were not in a serious relationship.
"I was just one of her clients when she got pregnant. We met at a night club and she offered me her services. We used my car as our love nest that night.
"Some months later, I was surprised to hear her claiming that she was carrying my baby. Your Worship, how does a sex worker know the real father of a child when she has multiple partners?" said Mr Gweke, adding that Ms Muzunge is finding the going tough as bars and nightclubs are closed.
"Due to the car I was driving, she thought I was financially stable but I am only a security officer at the tertiary institution," he said.
Mr Gweke also told the court that he has been begging Ms Muzunge to stop commercial sex work so that they may stay together and raise their child.
"My plea has been falling on deaf ears. She claims that she gets more money from her clients and cannot stick to one man," he said.
In response, Ms Muzunge expressed her displeasure at being labelled a sex worker.
She asked the court to bar Mr Gweke from visiting her with his other children. She told the court that Mr Gweke only buys goodies for their two-year-old child but leaves her other children out.
"He comes with his children to visit our child. They bring goodies and eat in the presence of my other minor children without giving them anything.
The maintenance matter was adjourned to a later date.
However, Mutare magistrate Ms Nyasha Kuture granted the protection order in Ms Muzunge's favour.