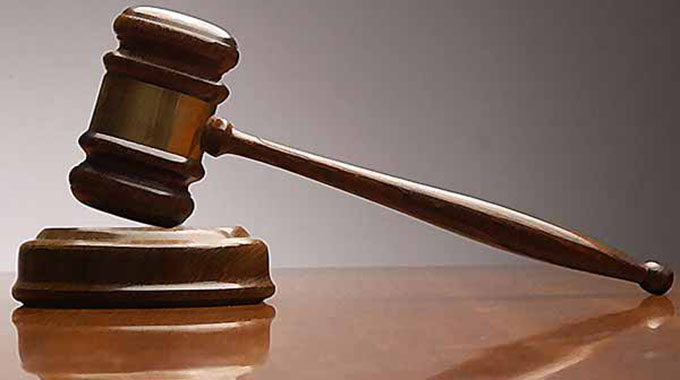 The ManicaPost
Tanyaradzwa Mujati
Weekender Reporter
There is bad blood between two Mutare siblings, with the other one barring his sister from accessing their late father's estate.
Adson Kurewa is alleged to have teamed up with his wife, Paulin Chingita, to insult Perpetua Kurewa.
It is said Adson and his wife have labelled Perpetua barren and accuse her of selling her womb for wealth enhancing rituals.
The parties recently appeared before Mutare magistrate, Mr Xavier Chipato, where Perpetua was applying for a protection order against her brother and his wife.
Mr Chipato granted the order which bars Adson and his wife from disturbing the Perpetua's peace.
In her application, Perpetua said the two have been barring her from building and farming on her late father's land.
"I am not married and I do not have any children.
"Before our father died, he gave me a portion of his land, saying I could make use of it, but my brother is denying me access to the land," she said.
The court also heard that Adson is in the habit of breaking into Perpetua's apartment to steal food supplies.
She also accuses him of stealing her maize.
Perpetua also said Adson and his wife are in the habit of assaulting and chasing away her employees when she is in South Africa.
"They attack my employees with catapults, sticks and slings. I am also a victim of these attacks.
"My brother and his wife also sold my goats in my absence.
"They have been sending me text messages insulting me, saying I am barren and single as I used my womb for money making rituals.
"They say I should relocate to where I sold my womb (South Africa).
"I have a car and other properties and that is why they accuse me of all those things. They also threatened to kill me if I dare step on my late father's property," she said.
However, Adson denied the allegations, saying he is the one looking after Perpetua's property ever since she left for South Africa four years ago.
He, however, said a woman cannot inherit her late father's land as long as there is a man in the family.
Adson said Perpetua was only temporarily allocated the land until she finds a husband.
"The land in question does not belong to her. It is mine. She was given the piece of land to farm until she finds a husband and gets her own land.
"Now it is time to surrender back the land, but she is refusing to do so," argued Adson.
According to Zimbabwe's law of succession, in instances where a deceased person is not survived by a spouse and had children, the net estate should devolve upon those children in equal shares.
The law does not discriminate against female children.