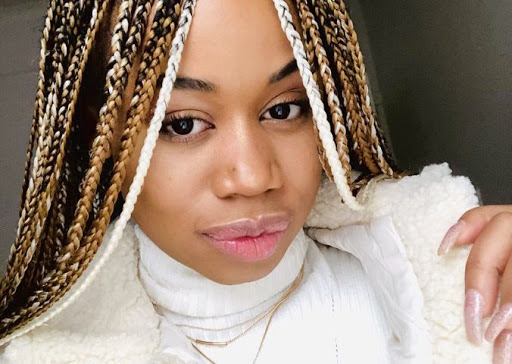 The ManicaPost
Entertainment Reporter
HER dream was to save lives as a nurse.
However, today she is saving lives through her smoothing voice.
She coos like a dove.
Welcome to the world of Dangamvura's mega-star, Charmaine Shamiso "Sha Sha" Mpambiro.
At 25, she has the world under her feet after making history by becoming the first Zimbabwean to bag a BET Award. The songstress, popularly known as the Queen of Amapiano, won the Viewer's Choice: Best New International Act in June.
Upon making a surprise visit to Zimpapers' radio station, Diamond FM on Wednesday, Sha Sha gave an insight on her life. The superstar is a proud Zimbabwean who traces her roots to the dusty streets of Dangamvura high-density suburb in Mutare.
The former Apha Institute, St Patrick's Nyanyadzi High and St David's Bonda High student's talent was also horned in that ghetto as her music exploits were first identified in a church choir performance.
"This is my homecoming. I have been in the country for a couple of days and my stay would not have been complete without visiting Mutare, my hometown. My career started here in Mutare, but my dream was to become a nurse.
I would sing with friends and one of my buddies took my demo music to one of the radio stations in Harare. That was the beginning of my professional music journey," she said.
Her first professional music producer was Zimbabwe's music icon, Audius Mtawarira.
Sha released her first single, Mrs Independent, with the help of local rapper Calvin under the wings of Mtawarira.
Sha Sha never turned back and her stint with Mtawarira proved to be what the doctor had rightfully prescribed for her rise to stardom.
She is now the voice on several popular amapiano songs.
"While I was working towards my goal of moving to South Africa, I performed at the Harare International Festival of the Arts and that gave me the exposure I needed.
"At first, my family was against my decision to move to South Africa. They wanted me to continue performing locally, but I had made up my mind," she said.
The songstress revealed that one of her numerous taxi rides in Johannesburg opened up her doors to fame and fortune.
She befriended a taxi driver, Melusi Mhlanga, and one of their talks unveiled that Mhlanga used to drive one of South Africa's stars – DJ Maphorisa.
"Uisng that link, DJ Maphorisa invited me to his studio and he was impressed with my voice," she said.
DJ Maphorisa, Kabza De Small and Samthing Soweto then worked with Sha Sha on an EP and created what are considered by many as some of the best amapiano songs ever released.
On her identity, Sha Sha said: "I am a proud Zimbabwean. I grew up in Mutare. I have no problem being recognised as a Zimbabwean. I was educated here at Alpha Institute, St Patrick's Nyanyadzi and St David's Bonda. I will never hide my origins and identity.
"I adapted very well to the South African culture and environment because before moving there I used to be a frequent visitor. My mother stays in South Africa and my visits to her place made me a fluent Ndebele and Zulu speaker, so I am also at home with those languages."  She urged upcoming artistes not to be distracted by fame and their fans' expectations.
"You have to keep your identity. I will never allow people's expectations to distract me. Rather, I will just continue making good music. If you follow your fans' demands, you will end up losing focus and your essence," she said.
Sha Sha said the country's music industry has the potential to be among the best on the continent.
"Artistes need to work together and tap on each other's expertise and skills. I have Audius Mtawarira to thank for believing in my talent. He has been out there perfecting his producing skills and he is helping a lot of upcoming artistes. We need more people like Audius so that our industry can also grow.
"We should uplift each other; together we can go places. I am looking forward to working with other local artistes," she said.
On her forthcoming productions, the Queen of Amapiano said: "I like surprises. It just feels good when l surprise people."