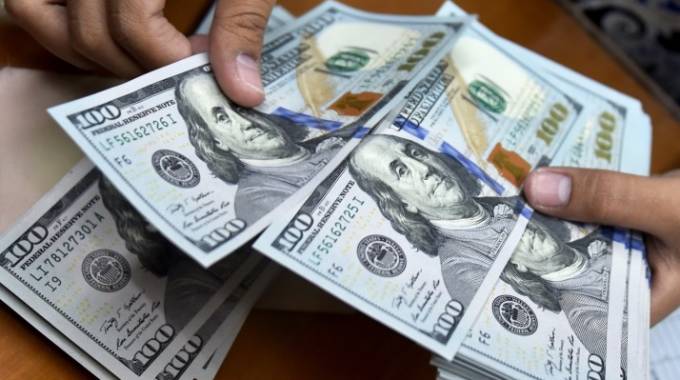 The ManicaPost
Samuel Kadungure Senior Reporter
MOST schools are pushing to peg fees and levies in foreign currency or the equivalent at the prevailing auction rate on the pretext that suppliers of educational consumables were charging them in United States dollars, The Manica Post has established.
Some boarding schools have proposed school fees of US$350 or the equivalent in Zimbabwe dollars, while day schools are proposing US$100.
With the official exchange rate sitting at 1:81.7, parents may end up forking out between $25 000 and $30 000, up from between $5 000 and $12 000 paid during the first term should the schools' demands prevail.
With day schools proposing an average of US$100, parents may end up forking out $8 100, up from last term's $800.
This follows an appeal by the National Association of Secondary Heads (NASH) for the Ministry of Primary and Secondary Education to allow schools to collect levies and fees in foreign currency.
NASH president, Mr Arthur Maphosa, said most schools were financially crippled and unable to meet new health standard operating procedures and World Health Organisation Covid-19 regulations
"NASH recommends that schools be authorised to budget in US dollars on the grounds that suppliers are charging goods and services in foreign currency. The purchase of examination material for science and technical practicals will be a tall order unless Government allows schools to receive fees in foreign currency. Suppliers are refusing to take the local currency and school heads will collapse at work because of this," said Mr Maphosa.
Government, however, insists that no school — whether private or public — would be allowed to adjust the fees structure arbitrarily without input from parents and approval of the parent ministry.
Despite this, some schools have already started sending circulars informing parents of the new fees structure.
School Development Committees (SDCs), mandated with collection of fees, should engage parents and guardians first before forwarding all relevant documents to the Ministry of Primary and Secondary Education for final approval.
The Ministry of Primary and Secondary Education's spokesperson, Mr Taungana Ndoro told The Manica Post this week that no new fees regime has been approved.
He also hihlighted that any such decision will be made based on the merit of each application.
Mr Ndoro said while there is a need for schools to generate sufficient financial resources to guarantee their continued existence, they should not make a profit or misuse the funds.
"There is a procedure for schools to follow as they seek approval of the new fees structures. These are done case by case. That procedure normally involves engagements between the parents and the school before the request is submitted to the ministry for final approval," said Mr Ndoro.
Zimbabwe School Development Committees (ZSDC) secretary general, Mr Evaristo Jongwe, said while they sympathise with schools, parents should have a larger say in determining the new fees structure.
"The parents assembly must sit to determine a new fees structure. New fees should not be imposed on them. The new fees structure cannot be adjusted without engaging parents as they are the major financers of the education sector in the country," said Mr Jongwe.
Mr Jongwe encouraged schools to look at cost cutting options like the rest of the country. He also urged Government to increase the capitation of the education sector to save parents the agony of digging deeper into their pockets.
He noted the growing number of schools seeking to make super profits.
Cambridge examination classes resumed classes early this week while those sitting for the Zimbabwe School Examinations Council (Zimsec) examinations will resume on September 28.
Zimsec examinations are expected to start on December 1, with registration for the Ordinary and Advanced Level exams extended to October 1.
Mr Ndoro shot down assertions that exams should be deferred to January 2021 to compensate learners who lost days of learning during the national lockdown.
"The 140 days were not lost. Learning continued during that time through our online platforms as well as radio lessons, so students will be able to sit for the December examinations. Grade Sevens will access our recently launched self-study guide for Maths and English on our online platforms," said Mr Ndoro.