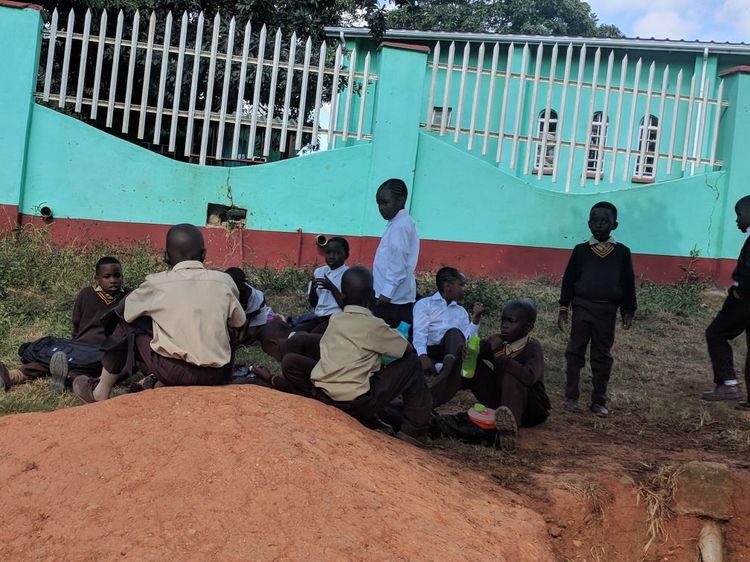 The ManicaPost
Dorcas Mhungu Post Correspondent
The practice of sending back learners whose parents and guardians have not paid tuition fees is illegal, Manicaland Provincial Education Director, Mr Shumba said.
"Its illegal. Give me the names of those schools and I will immediately send my officers there," he said.
His stern remark follows the dismissal of scores of primary school children on Tuesday for non-payment of tuition fees. Manica Post went around the city based primary schools and found children playing outside school premises for non-payment of school fees or failure to produce proof of payment.
Mr Shumba however, is appealing to parents to pay school fees on time saying, "it is their duty to ensure that they pay fees on time to ensure that their children get quality education."
He also expressed concern about parents who are leaving schools in the high density areas where they live and can afford, in preference to schools in the city suburbs.
"I see lots of kombis ferrying children from high density areas to schools in low density areas they cannot afford and risking the lives of their children. Some of the kombis are not road worthy. I expect parents to have paid school fees and levies when schools open. Without them (parents) paying fees we cannot provide quality education."
Chancellor Junior School, Barings Junior School and Mutare Junior School sent back home pupils who had not paid school fees on the opening day. At Chancellor Junior School, a staffer was manning the gate to ensure kids who had not paid school fees were not allowed to enter. However, some children whose parents had paid and did not have proof of payment were also sent back home.
An irate parent who was accompanying her child who had been sent home but had paid, said the teacher must explain to her why her son was sent back home. "I paid and the teacher must explain why my child was sent back home. I paid at the school and not the bank so why should I bring proof of payment. The staff is paid to do its duty and must compile a list of learners who have paid for the teachers," she said fuming with anger.
When contacted for comment, Mutare Junior School headmaster Mr Muzi Chishiri said: "I have no comment, I am not allowed by my superiors to comment.''
Repeated effort to get comment from the other school heads were fruitless as calls went unanswered at Chancellor Junior School. Baring Junior School acting head said the school sent back the children because their parents had not signed payment plan agreements. "They know this arrangement but parents are not complying. Its not a new thing, and this is what Mr Edward Mudede the headmaster would have said. I am simply commenting on his behalf," the acting head said reluctant to have her name mentioned.