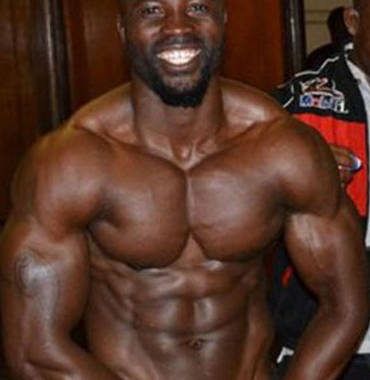 The ManicaPost
Ray Bande
Senior Reporter
MUTARE muscleman, Blessing Saunyama, who rose to stardom in the sport of bodybuilding after clinching the 2017 Mr Iron Man Zimbabwe title will be out of action until next year even if the Covid-19 layoff is called off this year.
Bodybuilding, like any other sporting genre has been on hold owing to a spike in Covid-19 cases and subsequent lockdown regulations.
Saunyama was last on the stage strutting his muscles in 2017 and his expectations of making a sensational return to competitions this year have since been dashed by personal commitments.
The brawny former Mr Iron Man Zim said: "All along I thought I will be returning to actively participate in bodybuilding competitions, but from the look of things on the ground I will only be available for that next year.
"It is no longer possible for me to take part in any competition this year, even if the Covid-19 lockdown regulations are relaxed due to other pressing personal commitments."
He insists that he still has unfinished business in the sport.
"I think I still have age and agility on my side. I am sure that I will be back on the stage once again. I feel I still have a few more titles to snatch before I call it a day," said Saunyama.
Hunkie B, as Saunyama is fondly known by those who idolise his colossal stature, told Post Sport that he has been doing his best to keep himself in good shape since the last competition in 2017.
"I know it is not easy to keep training and keeping yourself fit when you have no competition coming up, but that is one thing that I made my priority. I have been training hard like there is a competition soon. I think I am determined to maintain that until I announce my return to the stage," said Saunyama.
Saunyama was crowned the 2017 Mr Ironman Zimbabwe after beating a field of six senior bodybuilders at the Bulawayo Theatre in the City of Kings and Queens.
The 29-year-old former instructor at the now defunct Body Focus Gym fought off stiff competition from five-time Mr Bulawayo, Lovemore Munyamana and South Africa-based Ndumiso Dlodlo.
It was the first time for Saunyama to participate in Mr Ironman Zimbabwe.