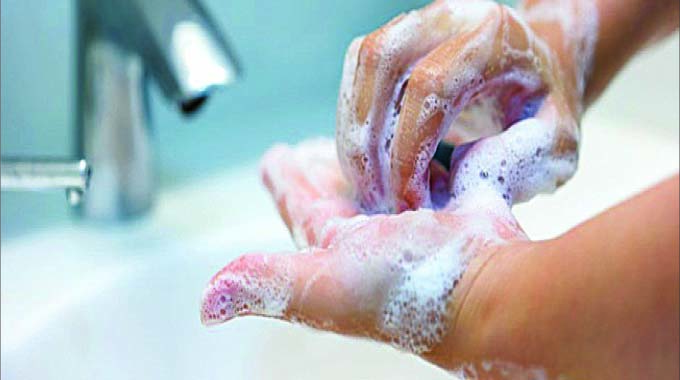 The ManicaPost
Teenchat with Tentie
HEY there lovely teenagers. It is only a couple of weeks before schools close, just a fortnight to go! Hope y'all are keeping safe from the Covid-19 virus wherever you are. Yeah, the virus has not yet been reported in the country so far, but you have to stay safe. The virus does not knock to alert you that it is here. I mean it is already in South Africa right! We just have to take all the precautionary measures to make sure it does not get here. Sanitise your hands whenever you get the chance and cover your mouth whenever you sneeze.
I also hope you did great in your first term exams in preparation for the end of year exams which are only seven months away. Stay safe. Kisses and hugs. xoxoxoxo
***
Sometimes, no matter how nice you are, how kind you are, how caring you are, how loving you are, it just isn't enough for some people. — Theressa
***
The power of an apology
I am sorry is a short but mighty sentence! If you wish to live long, don't joke with this phrase. Some people died prematurely because they had neglected the therapeutic power of an apology. An apology can stop a war and prevent millions of death! Most of the problems in our homes are aggravated by the fact that some spouses are too proud to apologise when they are wrong. Tension lingers between friends because no party wants to apologise. Everyone is always wondering why they should be the first one to apologise. While apologising is a hard nut to crack, curses are easily unleashed. Welcome to the part of the world where people see the person who apologises as the weaker person — one who is not man enough and possibly foolish. In this part of the world, apologising is tougher than forcing a donkey to pass through a needle hole. Ladies and gentlemen, learn to say you are sorry when you are wrong.
***
Hie Tentie, I would like to say hie to all Upper Sixth learners at St James' High, including Kunzuman and Chigunduru. — Valentine
***
Hie Tentie, my name is Tafadzwa and I would like to greet all Form 4s at Dangamvura High. — Tafadzwa
***
Hey teens, my name is Takudzwa Matengabadza, I want to greet my friends who include Tinashe Mukuwe, Vincent Mutindori, Mukanya, Nyathi and my mentor Hastings Sithole. — Tenga
***
Hey Tentie, my name is Felix Muchayi. Please pass my greetings to Laa, Learnmore, Web, Tendai, Kudzai, Evans Muchayi, Millo, Denver, Ticha and everyone else who knows me. — Felix Muchayi
***
Hie, I want to greet all the students at Mwoyoweshumba School, especially Taurai, Zindi, Nyabadza, Yeukai and others. I love you guys, we should work hard to raise our school flag high. — Tatenda Nyabadza (Noah)
***
I want to pass my shoutouts to Jubilee Ngaunje, all my former schoolmates at Rusitu Mission and Biriiri Mission, as well as my former teachers. I love you all.
***
My name is Clara Manyore, I am a learner at Sakubva 2 High and I want to greet Clare, Sandra, Melody, Gamuchirai and Mellisa. I love you guys. — Clara Manyore
***
I'm Bobynie Gabi and I want to say hie to all learners at Gomorefu High. — Bobynie
***
Hello, I would like to greet everyone at Sakubva 2 High School. — Taku Musuka
***
Hello Tentie, I would like to greet some of my primary schoolmates, including Nyasha Machawani and Loveness Gatsi at Kutama Day Primary School. — Chipo
***
May the good times and treasures of the present become the golden memories of tomorrow. Wish you lots of love, joy and happiness!
 Keep sending your stuff to 0771580643 or [email protected]