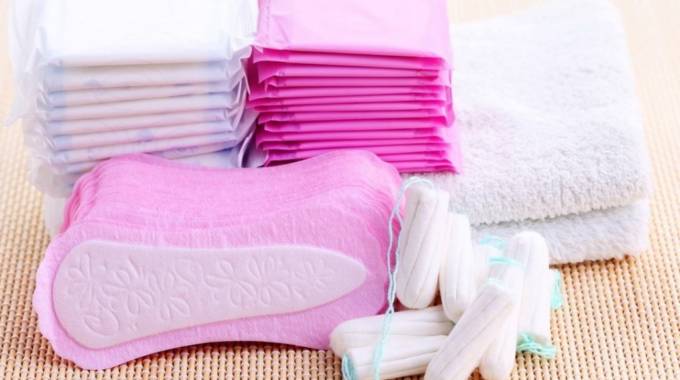 The ManicaPost
Tanyaradzwa Nyahoda
Post Reporter
THERE is need to ensure that the girl child receives adequate healthcare, says Minister of State for Manicaland Provincial Affairs and Devolution, Honourable Nokuthula Matsikenyere.
Speaking during the handover of sanitary wear to Grade Seven girls in Mutasa South Constituency at Tsvingwe Primary School on Tuesday, Minister Matsikenyere, said: "It is important to emphasise the need to promote and protect the rights of the child, particularly the girl child in Zimbabwe. Over the years, we have become increasingly aware that there have been different initiates and laws to that effect.
"The Constitution elaborates on the rights of children including the right to be protected from economic and sexual exploitation, from child labour, and from maltreatment, neglect or any form of abuse. It also provides for the right to education, healthcare services, nutrition and shelter."
The sourcing of the sanitary wear was facilitated by a prefect at Hillcrest College, Valerie Lobo, her colleagues and stakeholders that include Chengeto Foundation, The Helping Club, and Generation On.
Other companies that contributed resources to purchase the sanitary wear include Crediconnect Microfinance, Mugadza Pakuru Farm, Emachines Computers, Cakes 263 Harare, Metro Peech Mutare, Beer Engine and Lobo Family Business.
Minister Matsikenyere said although Zimbabwe has ratified various international instruments that promote and protect the rights of the child and adopted them into our law, cases of child marriages are still prevalent in Manicaland Province.
She hailed the police for swiftly moving into to bring to book Hatirarame 'Evans' Momberume, the husband of the late 14-year-old child bride, Anna Machaya who died while giving birth at Johanne Marange Apostolic Church's Mafararikwa Shrine in Marange recently.
Momberume who is facing murder and sleeping with a minor charges is in remand prison after he was denied bail by the courts.
"Zimbabwe has taken great strides to protect the girl child and one such development has been the landmark ruling in the Loveness Mudzuru case of 2015, where the Constitutional Court abolished child marriages in Zimbabwe.
"It is commendable that this idea of sourcing for sanitary ware was conceived by a young girl, Valerie Lobo and her friends, who understood the need to ensure adequate sanitation and personal hygiene for those in a position of lack and I encourage young girls to continue to aspire to better the lives of many in such a way.
"To school heads, teachers and pupils, the time where we had to whisper about menstruation is long gone. Why should the girl child be apologetic, embarrassed and stigmatised because of a naturally, healthy monthly occurring event? Indeed the time has come for us to strip menstruation stigma and instead engage our students in progressive conversations around menstruation," said Minister Matsikenyere.
She added: "This donation has come at a crucial time when Grade Seven pupils are preparing to sit for their examinations. I applaud this initiative to make sure that our girls are as comfortable as they can be as they write their exams, without having to worry about sanitary resources and instead to focus on their studies."
Mutasa South shadow legislator and Zanu PF acting Manicaland provincial secretary for administration, Cde Misheck Mugadza, said: "It is the duty of every member of the society to make sure the girl child is protected. The issue of sanitary wear needs to be given special attention especially in disadvantaged societies. Many of the schools in Mutasa South constituency fit in this category.
"Valerie Lobo and her friends at Hillcrest College must be applauded for making sure all Grade Seven girls' sanitary wear requirements are taken care of as they write their exams and for at least four months. The companies that contributed to this noble cause should be applauded.
"We also want to applaud President Munangagwa and the Second Republic for creating a conducive environment where all this is taking place."
A recipient, Shamiso Ziduche, said: "I greatly appreciate this good gesture. This will help instil confidence on us as young girls not to shy away from the issue of menstrual health."