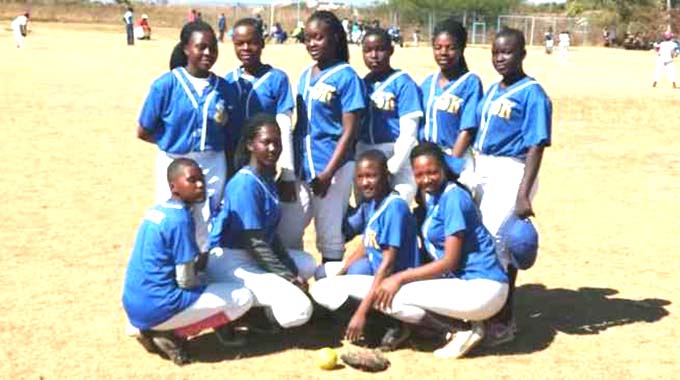 The ManicaPost
Fungayi Munyoro Sports Correspondent
SAKUBVA High School was crowned champions in the National Association of Secondary School Heads (NASH) softball championships held at Hermann Gmeiner School in Bindura last weekend.
The Mutare based high school snatched the title from last year's victors Chinhoyi High School after defeating the later 6-2 in the final encounter.
Sakubva High School was in Group C together with Dewure, Harare Girls High and Wadzanayi.
They won all their group matches and proceeded to the quarter finals.
In the quarter finals, it dismissed Sizane 6-1 and progressed to the semi finals where it beat Amhlope 11-2.
Sakubva High School has been dominant in the sport, having won it for three consecutive years between 2004 and 2006.
It was also crowned champions in 2017.
A total of 16 schools from the country's ten provinces were in attendance. For its efforts, the winning team went away with a floating trophy.
The outgoing NASH head-in-charge of softball and Sakubva High School headmaster Abisha Mupita marvelled at the abundant talent that was on display throughout the tournament.
He was elated by the victory and praised his girls for bringing back the glory to the province.
"I am very happy that my school dominated the softball competition. I am very happy that as a school, we have managed to produce seven players who are in the national team. It is indeed an achievement for me. We are looking forward to expose our players to international softball.
"We will organise tournaments with other regional countries. So far Manicaland province has done well in spreading the sport. A lot of schools are playing and the game is growing," he said.
Mupita bemoans lack of funding as one of the hindrances to the growth of the sport in the province and country at large.
"The sport is being well received in schools but there is poor funding. There is no equipment to use and we are not getting enough support from NASH. NASH is pouring out some resources to other sports like soccer and ours is considered to be a minority sport.
If we get the resources just like any other sports, we will go far. I am happy that during my tenure, the game grew and more teams were introduced at national level," he said.
The 2020 edition will be hosted by Midlands Province.