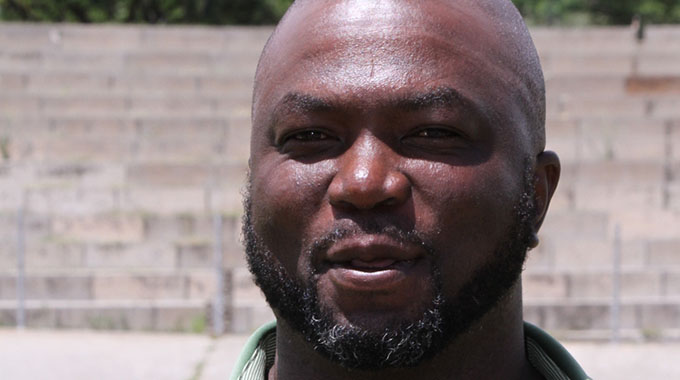 The ManicaPost
Ray Bande Senior Sports Reporter
PREMIERSHIP football continues to elude fans in Mutare even after the promotion of Mutare City Rovers following the club's decision to use National Sports Stadium as their home ground at least for the first two away matches of the season.
The decision to use National Sports Stadium came as a result of the condemnation of Sakubva Stadium by top flight league authorities owing to the match venue's derelict state.
The domestic Premiership season gets underway next weekend with Mutare City Rovers away to fellow league newcomers Nichruit before hosting Chapungu at the National Sports Stadium.
Ironically, Mutare City Rovers are owned by Mutare Municiplaity — the custodians of the 15 000-seater football match venue.
Hopes were high that the local authority would move in with speed to renovate the dejected sports field since their own team gained promotion into the more competitive league.
Mutare City Rovers coach Joseph 'Shabba' Takaringofa confirmed that they will be using the giant Harare sports venue.
"The fixture is fine. After all we will play all the teams in the league therefore it is not an issue which one we will face first. Our only problem is that we will not enjoy using our home ground for the first two matches because of the state of the stadium.
"We are ready for the season as a team and we hope we will compete favourably. Yes, there are some areas that we would have wanted better but we are confident that we will last the distance," said Takaringofa.
The decision to use the National Sports Stadium by City Rovers will not come as a huge surprise to many after Zifa board member competitions Piraishe Mabhena this week told Post Sport that Mutare City Rovers' chances of using Sakubva Stadium as their home ground are paper thin and only a 'miracle' will see the team getting the greenlight to host visiting teams at Sakubva.
The Chiredzi based football administrator, who was the Zifa Eastern Region chairman before his elevation to the national Philip Chiyangwa led board, said Mutare City Rovers technically still have the chance to do the recommended work and invite inspectors before the season starts.
"I do not see Sakubva Stadium getting the greenlight to host Premiership matches before this season starts. The stadium is really in a bad shape and anyone in their right mind would agree with us that a serious top flight league cannot allow its matches to be played in such a derelict facility.
"It would be a miracle if they, manage to carry out all the recommended works before the season starts. However, that does not close the door on Mutare City Rovers. They still have the remaining period to put their house in order and invite," he said.
But already City Rovers have already made a decision to use an alternative venue as works proceed at Sakubva.
First Instance Body (FIB) officials who recently came to Mutare to inspect the state of Sakuva stadium condemned the facility and recommended that the local authority undertake major renovations ahead of the start of the season.
Sakubva Stadium has been banned from hosting Premiership football matches on a number of occasions before with teams such as the now defunct Eastern Lions, Highway FC and even Buffaloes being ordered to find alternative venues for their league assignment.
The recent approval of seven stadia by Zifa, which excludes Sakubva, has also drawn the ire of football followers in Mutare, with some taking to social media to register their displeasure.
"My question is football recreational or now a business? Being a Mutare resident and follower of Mutare City Rovers I am wondering if it is viable for a council backed community team to play its home games in Harare.
"What Zifa is doing is destroying the game because some of their requirements can only be met by private companies. Local authorities do not have the funds to carry out theses recommendation. Rufaro, Luveve and Barboufields have been benefiting from renovations carried out when hosting international tournaments yet stadia like Sakubva were destroyed during Africa Cup of Nations hosting fiasco of 2000 and the Government turned its back on it only for council to patch it up to make it user friendly.
"Zifa is given annual grants to develop football and they collect levies on all games played professionally in Zimbabwe yet they are not investing in stadia. We are a developing country whose government is having challenges in maintaining national infrastructure an example being the current state of roads.
"To expect teams like Nichrut, Chapungu, ZPC Kariba and Mutare city Rovers to travel all games away the whole season is depriving communities as well as technically knocking these teams out of the league race. Zifa must look for funding and grants from stakeholders to have the stadium meeting require standards rather than moving around with cameras and clip boards lecturing us about European standards," wrote Vonesai Masanganise on his Facebook timeline.
CASTLE LAGER PREMIERSHIP MATCH DAY 1 2018 FIXTURES
Match Day 1
Nichrut FC v Mutare City FC
Chicken Inn FC v Dynamos FC
Ngezi Platinum Stars FC v Herentals FC
Highlanders FC v Black Rhinos FC
ZPC Kariba FC v FC Platinum
Yadah FC v Bulawayo Chiefs FC
Caps United FC v Harare City FC
Bulawayo City FC v Chapungu FC
Shabanie Mine FC v Triangle FC