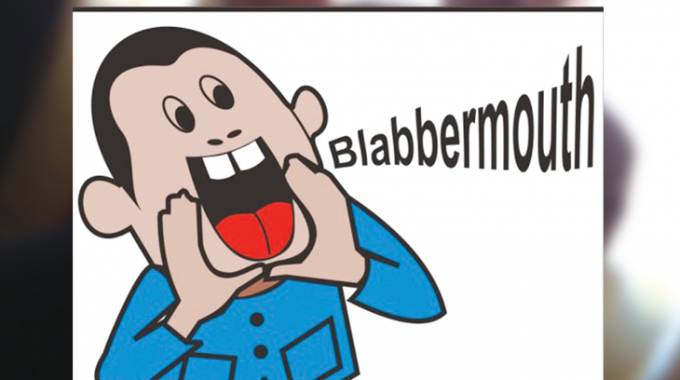 The ManicaPost
The need to preserve the little that remains of our moral fabric leaves Yours Truly without any option but to name and shame wayward, unethical and devilish elements in our midst.
To this end, Blabber will remain relentless even if it includes those 'untouchables', some of whom have an annoying exaggerated sense of self importance.
In this game, Blabber knows no sacred cows!
There is this other pot bellied man, who is known around the city for his medical expertise which has seen him establish a relatively successful surgery that is now operating near a major health referral centre.
Word reaching Yours Truly is that, with his well known husky voice, he is using his influence to dupe unsuspecting timber business operators.
With a simple modus operandi in which he contracts a timber business operator to cut timber at his farm and after the job is almost done he then pretentiously complains about the quality of the job done.
Moments later, he confiscates the timber business operator's machinery and invites his men to harass poor helpless operators out of his premises.
This is how rowdy and uncouth this man has become all for the love of quick buck.
Yours Truly once felt sorry for this moron because of some marital problems he has dealt with in his personal life but on second thoughts, the pain suffered by some innocent timber business operators made Blabber bare it all.
Blabber is humbly pleading with the powers that be to either punish this uncultured moron or remove him from our midst. We surely cannot have a bad name in the community because of this one rotten apple.
Chickens coming home to roost
Gentle reader, there is a well known, grey haired child molester in the city who is in the habit of pouncing on young girls from the affluent suburbs to the ghetto.
The elderly guy, who smokes one cigarette after the other, resides in the third section of that high density suburb named after a local traditional leader.
Blabber is gathering evidence of how he impregnated a minor recently and used money from his children who are in the Diaspora to cover up for his sexual shenanigans.
Not even the consent of the poor girls' parents will stop Blabber from unearthing this scandal and soon, very soon, this issue will make it to other pages of this publication.
To God be the glory!