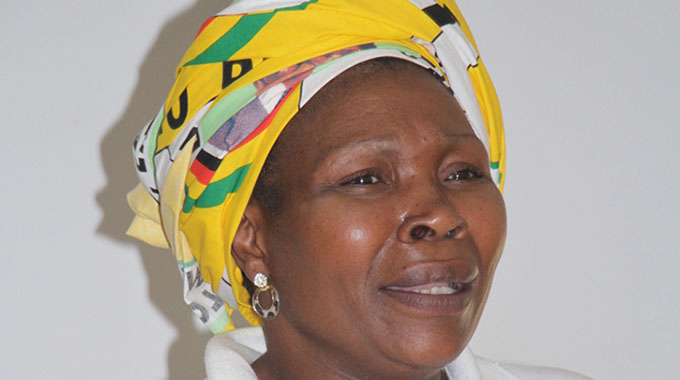 The ManicaPost
Abel Zhakata
Senior Reporter
Government has urged drivers to sober up and observe road regulations during the Easter holidays to minimise fatal accidents that have seen Manicaland topping the charts as the hardest-hit province in terms of road disasters.
While officially launching the 2021 road safety campaign at Magamba Tollgate on Tuesday, Minister of State for Manicaland Provincial Affairs and Devolution, Cde Nokuthula Matsikenyere said the blatant flouting of road regulations must stop forthwith.
The police have since deployed more officers to monitor and enforce compliance by road users to minimise carnage. 
Unroadworthy vehicles and pirate taxis will be impounded, while zero tolerance has been declared against touts who are harassing passengers at bus termini.
Minister Matsikenyere said Government is targeting to reduce road traffic accidents and fatalities by 25 percent this year.
"This launch is one of the strategies of achieving the reduction of road accidents and fatalities target. Every 15 minutes, a road traffic collision is happening in Zimbabwe. An average of five people are killed and 38 others are injured on our roads in the country every day. 
"On average, road traffic deaths, injuries and property damage result in loss of about US$406 million annually. This is approximately three percent of the Gross Domestic Product.
"Such a loss militates against our civil protection mission and the attainment of Vision 2030. It is disheartening that more than 90 percent of these accidents are caused by human error that can be avoided. Speeding, overtaking errors, driving under the influence of alcohol, fatigue and disregard of road traffic regulations are the major causes of road traffic fatalities. We must all polish our attitudes and always be road safety conscious," she said.
Minister Matsikenyere said the incessant heavy rains received this year have caused a lot of damage on the roads and most of them are still being repaired, thus drivers must be careful on the highways.
The Officer Commanding Manicaland Police, Commissioner Dr Wiklef Makamache, said errant road users will be whipped into line.
"We have instituted ongoing operations targeted at ridding from our roads unregistered motor vehicles that continue to ply our roads without registration plates. Equally crucial is the removal of pirate taxis from the roads. We warn against perpetrators and instigators of irresponsible behaviour that has in the past led to accidents. 
"All offenders will be arrested and fined. We call on the public to condemn and resist conduct that put their lives in danger. Do not be led to the slaughter pool by errand drivers who only see interests and not the value and sanctity of life," said Dr Makamache.
Speaking at the same function, Manicaland Provincial Development Co-ordinator, Mr Edgars Seenza, said the Government has tasked the Ministry of Transport and Infrastructural Development to quickly rehabilitate the road at the Fly Over area in Mutare to ease congestion.
He said more road signs will soon be erected along the Christmas Pass curves to warn drivers of the dangers of carelessly driving down or up the steep curves.