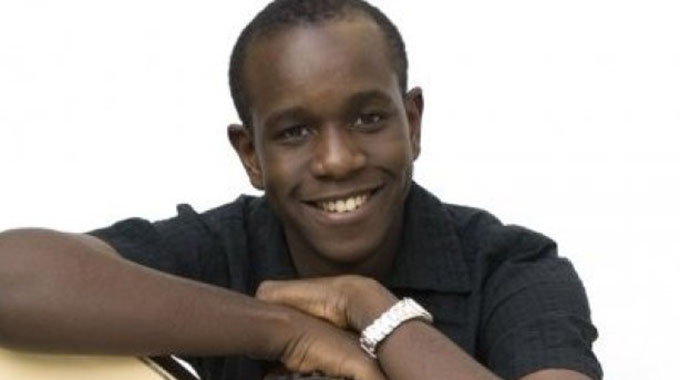 The ManicaPost
Moffat Mungazi
NEXT Thursday marks exactly eight years since the passing on of Sam Mtukudzi, the son of iconic music superstar Oliver "Tuku" Mtukudzi
Sam died in a tragic road crash in Harare together with close friend and sound engineer Owen Chimhare, who was behind the wheel, on March 15, 2010.
The acoustic guitar and saxophone prodigy, whom Tuku had touted as the future face of the game was, indeed, one for the next generation of budding musicians.
But before the beautiful flower Sam was had fully blossomed, the Grim Reaper plucked him from the garden that is our midst; heart-rending trauma Tuku so poignantly symbolises in the dirge Tiri Mubindu.
Sam, who would have turned 30 on April 1, died only a young 21.
Gone too soon Sam was.
Because he bequeathed us with lovely music, his life we still celebrate today.
For this was a singer who stood ready to claw his way out of the towering figure of his celebrated father, a living legend by any measure, and chart his own course albeit in the same musical lane. Hardly out of his musical diapers and only taking a toddler's steps onto the path to establishing a career and make a name for himself, Sam looked ahead of his time and mature for his age; peerless even.
Thus he had boldly declared in his debut album Rume Rimwe (2008) that he was ready to be his own man and not be overshadowed by the Neria hit-maker, outlining his vision in the process.
From then on, he took the monkey off his back and a fine musician was already in the making.
Never one keen to be identified by reciting renditions of the olden hits from his fêted dad's seemingly infinitive discography of chart-toppers, the "Kaziwai" singer sounded another assertion that he was ready to slug it out in the cut-throat music industry. "Cheziya" was the subsequent studio effort, his second and out after the untimely death; the title track saliently spelling out how the talented artiste would realise sweet from his sweat.
So deeply intricate were the meanings to several of Sam's songs that his music nudged, yet nourished, the inner self that a compulsion to cognitive soul-searching would inevitably ensue. "Pachenyu", "Ngwara", "Mazuva Mangani", "Kutungamidza", "Mamureva Wani" and "Pasi Rino" bring to the fore the creative genius of Tuku's late son as he dissects issues with didactic pragmatism.
As he continued cutting his musical teeth, Sam Mtukudzi's AY Band began to make a mark and leave a footprint on the landscape.
A whirlwind tour of the country under the Tuku Music banner and themed "Nzou NeMhuru Mudanga" where the colossal elephant (Tuku's totem) would, from his laager, introduce his suckling calf to the struggles of the music jungle would make sweet sense.
And so off the Nzou neMhuru went, foraging!
But sadly, Sam, a multi-instrumentalist, would not last the distance on this journey he had just set out on.
And a foreboding feeling of death somewhat crept into the lad's last album. "Famba Zvakanaka", lifted off "Cheziya", had a hugely premonition sentiment as it somewhat foretold his own ominous and imminent death; which actually came to pass!
Had Sam seen it coming and was saying goodbye in the song?
So inconsolable and haggard was Tuku that, with a gaping hole in his wounded heart, the luminary on his next album "Sarawoga", the title itself suggesting how bereft the veteran musician felt when his son left after death robbed him, attempted to relive the memory of Sam in the song "Ndakaronga Dondo". This was a lucid outpouring of emotion and grief for the "Tinomuchema" composer in a musical arrangement as he grappled, while wailing, with the loss of his heir apparent and groped for consolation. This cut had run the deepest on him.
Since Sam, the versatile "Ndakura Wani" singer, left a legacy — which some in the immediate years after his death have tried to restore through commemorative gigs — his music continues to live after him.
Misiirwa, ever so aptly titled, is the former AY Band front-man's album carrying 14 cuts released posthumously.
And Tuku lent support in both word and deed to that effort as he is featured on the track "Ichakwana Nguwa", a collaborative exertion where father and son croon in a touching and moving song that subtly touches on everyday people's daily challenges.
And as Sam Mtukudzi's music lives on, so he does in our hearts. May his dear soul continue to rest in peace!