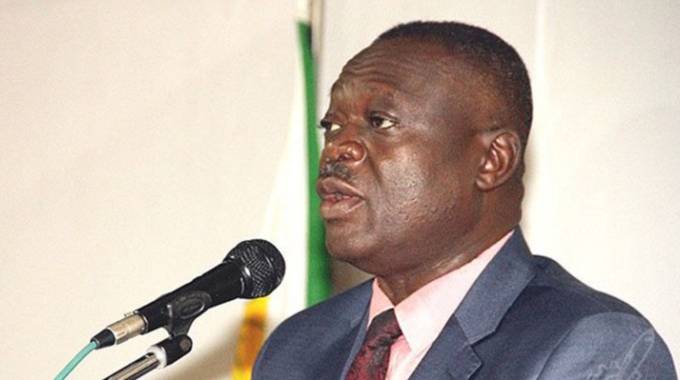 The ManicaPost
Cosmas Chiringa Post Correspondent
THE late Lands, Agriculture, Water and Rural Resettlement Minister, Perrance Shiri was a respected political and development leader in Mashonaland Central Province.
He demonstrated beyond reasonable doubt the capacity to bring all different actors in development together to achieve the national objective for Zimbabwe to attain Vision 2030.
That clarity of mind and vision cannot be taken away from this combative and revolutionary icon.
Those who stayed with him during the pre and post independence era can testify that he was a unifier, a moderator and above all, a good listener.
He would tell you what he thinks candidly without fear or favour.
Hid death is a great loss to his family, the Mashonaland Central province and the country at large.
On Wednesday, as news of his death spread like veld fire, some people openly wept as they remembered his work.
His footprints will forever be visible and are embedded in the minds of the people of Mashonaland Central Province, especially in the Dande Valley, Kanyemba, Muzarabani and Rushinga areas.
These are impoverished communities that need leaders like the departed revolutionary icon par excellence who devoted most of his time working there.
All his energy was channelled towards building schools and dams, etcetera.
The departed cadre would always mingle with the people and attend to their social and developmental needs.
We thank you Commander, Retired Air Chief Marshal for your selflessness leadership and for always being there for the people in the disadvantaged communities across the country. The people of Dande suffered the brunt of liberation war struggle and your humility always humbled me and many others, an unusual feat with most leaders in society.
Your passion for agriculture translated into action. The passion was visible to all.
The clarity of your mind when it came to making this nation food secure was a clear testimony of your vision in what the agricultural sector has to achieve.
The nation was always inspired by your articulation and eloquence on issues pertaining to the agricultural sector, which is key in our economy.
The whole nation is confident that the programmes you initiated will improve Zimbabwe's food security and spur economic growth. Your great love for Zimbabwe, your humility and patriotism was next to none.
You were both a military and economic strategist, as well as a visionary leader who always carried the interests of the less-privileged people at heart.
The capability to strategically think and plan, understand national politics and national development, was one key element we learned from you.
An astute, dedicated and polished leader who could not be swayed from his vision and plans.
A true strategist and academic.
You were easily understood by all the development and potential investors in the agricultural sector, hence the visible cohesion.
I thank His Excellency, President Mnangagwa, for having seen it fit to appoint you to such a key and strategic post of being Minister for Lands, Agriculture Water and Rural Resettlement in the Republic of Zimbabwe.
Your untimely death has plunged the whole nation into mourning, but you did your part in the pre and post independence era.
Your footprints in the journey you traversed from the day you abandoned Mt St Mary's High School to join the liberation struggle in 1973, up to July 29, 2020 when God separated us, will never be erased by anything.
May your soul rest in eternal peace.
Gamba rema gamba.
Aluta continua.
The writer is a war veteran and acting Mashonaland Central Provincial Development Coordinator.