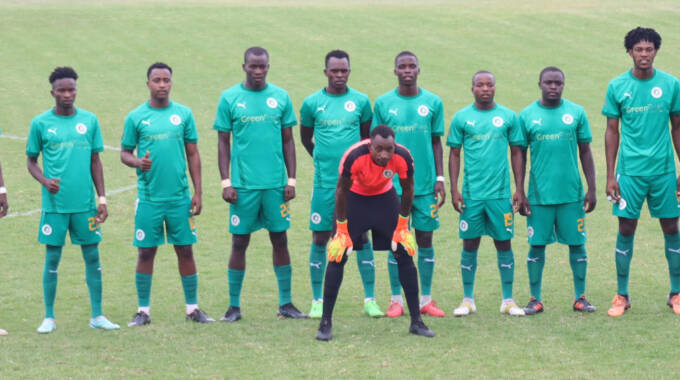 The ManicaPost
Ray Bande
Senior Reporter
BILLY Rautenbach-owned GreenFuel FC are not losing sleep over prospects of being relegated to the less fashionable world of Division One football and are, in fact, making plans to assemble a formidable outfit for next season.
At 39 points with only two rounds of matches remaining before the curtain comes down on the 2023 season, GreenFuel need to win one of their remaining matches or at least settle for draws in these two encounters.
The team at the relegation cut- off spot, Triangle, have 34 points.
In their last two matches of the season, GreenFuel will engage Bulawayo Chiefs before taking on Triangle on the final day at Gibbo Stadium in Triangle.
Boys DzeNharo, as they are interchangeably referred to with their other moniker – Ethanol Boys, joined the Castle Lager Premiership season this year.
Their mission in the Premiership debut season was primarily to keep their top flight league football slot and it appears they are well on course to achieving that feat.
No wonder their chairman, Fred Moyo, is confident that they will remain part of the country's flagship football league for many more years to come.
"Ideally, when we were promoted, we wanted to make sure that we will not be relegated after one season. We wanted to continue being part of the Premiership and we are happy that we are managing to achieve that as a club.
"Relegation is not in our scheme of things. We are confident that we will be playing Premiership football next year and many more years to come.
"This is an initiative that we want to see benefiting the people of Chisumbanje and Chipinge at large. We want to see youngsters achieving their dreams through this project. Therefore, we can only achieve that if we make sure the project stays afloat," said the GreenFuel boss.
GreenFuel plunged into the turbulent waters of top-flight league football, an environment that is usually unfriendly to novices, with a poor streak of results that saw the Ethanol Boys remaining rooted at the basement of the 18-team log after six rounds of league matches in the season.
GreenFuel soon found themselves making two changes in the club's technical set up, all in a space of six weeks, which were all meant to address the prevailing in-house challenges.
GreenFuel replaced Lloyd Mutasa as head coach with Bekithemba Ndlovu after just one round of league matches and many queried the wisdom of that decision.
Fast forward six weekends later, the GreenFuel leadership wielded the axe again, and this time removing the technical department in its entirety.
Typical of the emotive game of football, critics started feasting on the Chisumbanje-based outfit, falling short of portraying the club as a personification of confusion.
However, better days were coming and the club was put under the tutelage of veteran former Ngezi Platinum and Monomotapa gaffer, Rodwell Dhlakama.
Dhlakama, the eloquent football gaffer, who traces part of his eventful past to the remote Chikore community in Chipinge District where he attended school at Rebai Primary School, a few kilometres from Chisumbanje where he has now settled at GreenFuel FC, is stirring the ship out of the murky waters of relegation.