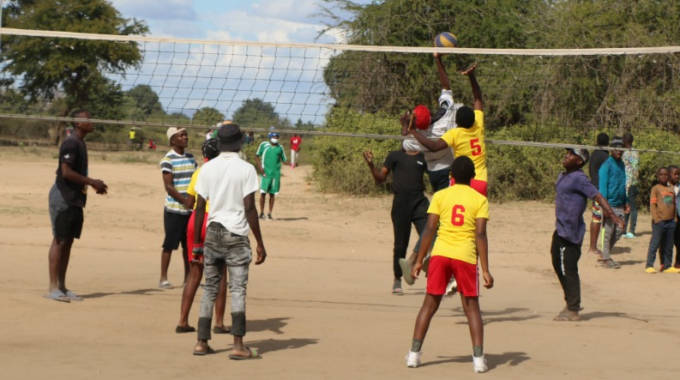 The ManicaPost
Luthando Mapepa and Freedom Mutanda
TONGOGARA Refugee Camp and the host community last week on Saturday commemorated the International Olympic Day in style by converging to partake in various sporting activities.
The International Olympic Day is globally commemorated annually on June 23.
This year's event ran under the theme: "Together, For a Peaceful World".
Tongogara Refugee Camp was a hive of activity as participants partook in football, netball, volleyball, table tennis, athletics, table tennis and basketball as a way of celebrating sport and peace.
The event was graced by Zimbabwe Olympic Committee (ZOC) and Sports and Recreation Commission officials among other dignitaries.
ZOC board member, Stonard Mapfumo, who was also representing Zimbabwe Softball Association, said it is important for people to embrace an active lifestyle by engaging in sporting activities.
Reading a speech on behalf of the International Olympic Day president, Thomas Bach, Mapfumo said Olympics Games play an important part in promoting peace among nations and people.
"Should the institution of the Olympic Games prosper, it can become a potent factor in securing universal peace. Therefore, the purpose of the Olympic Movement was always to promote peace through sport.
"Sports always build bridges and brings people together in peace and solidarity. In these difficult times we are living through, with conflict and division on the rise, we need this unifying power of sport more than ever before. On this Olympic Day, please, join us as we call on everyone around the world to give peace a chance," said Bach.
He added that the Olympic spirit is crucial in guiding people's endeavours to go faster, aim higher and become stronger by standing together for a peaceful world.
Meanwhile, Sports and Recreational Commission (SRC) has urged sport administrators and technical staff to treat sport as business for them to stay afloat.
Speaking during a workshop held by SRC and ZOC in Chipinge last week, SRC Manicaland provincial coordinator, Shepherd Mukanhairi emphasised on the need for sport administrators to manage sport like commercial businesses.
"Many sport and recreation organisations are well documented and well organised in theory. The problem comes when administrators fail to put into practice what is laid down in their organisation documents.
"There is dire need for a practical shift from social to professional sport and recreational management. Administrators should have sensible financial management which is important for the growth of sport. All books of accounts should be frequently audited and ready for inspection by staff," said Mukanhairi.
He further encouraged the establishment of sports clubs at grassroots level and creation of local leagues in the respective communities.
"Development of local leagues and sports clubs will help communities to nurture talents at local level. Our local talent, be it where you are from will have the opportunity to compete and make the grade at provincial and national associations. This is the only way that we can produce sports personalities who can successfully represent the country," he added.