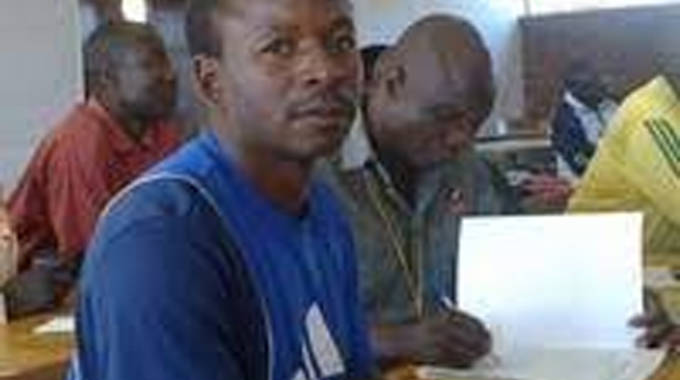 The ManicaPost
Weekender Reporter
A Premier Soccer League match commissioner, Phibeon Ngorima, is being accused by his former lover, Liliosa Gumbonzvanda, of exposing her to HIV by being intimate with her without revealing his status.
Gumbonzvanda claims that Ngorima is HIV positive and that they were having sexual intercourse without protection.
Ngorima, however, vehemently denies this and has threatened to sue Gumbonzvanda for tarnishing his image.
Testifying in court, Ngorima challenged his former lover to present the proof that he is HIV positive.
"Your Worship, I have constantly asked this woman not to tarnish my image by spreading unfounded rumours that I am HIV positive. She is tarnishing my image because I am not HIV positive.
"I never secretly collected anti-retroviral drugs from Rusape as she claims. I will sue her if she continues misinforming people about my status. I am not HIV positive," charged Ngorima.
The pair had appeared in court over a small claims dispute with Ngorima seeking the US$100 he allegedly lent to Gumbonzvanda when they were still in a relationship.
Gumbonzvanda then made a counter claim of US$250 for a debt that Ngorima incurred during the subsistence of their relationship.
The two appeared before Mutare magistrate, Mr Xavier Chipato, a few weeks after a binding over protection order was granted by the same court between them.
Gumbonzvanda told the court that it hurts that Ngorima still has the guts to keep dragging her to court after exposing her to HIV.
"Your Worship, what this man did to me is cruelty at its worst. He is not different from a wizard. He would sleep with me without protection, knowing very well that he is HIV positive. He secretly collected his ARVs in Rusape so that I would not know.
"He lied to me that he was single, but I later discovered that he actually has many concubines," she said.
Gumbonzvanda said after discovering Ngorima's HIV status, she went for an HIV test and tested negative.
She said she is currently on the window period.
"I am always in tears as the man destroyed my life. I went out of my way to get medication so that I could not contract HIV and he promised to reimburse my money, but never did so.
"In fact, the money that he is claiming from me through this court is what he gave me during the course of our relationship. He keeps calling me, saying he still loves me. This is how wicked this man is, Your Worship," narrated Gumbonzvanda.
Gumbonzvanda said she used to work for a Mutare boutique, adding that Ngorima took some clothes from the shop and is yet to pay for them.
Gumbonzvanda has since relocated to Dulibadzimu, Beitbridge, after her employment was terminated due to her messy relationship with Ngorima.
"He does not want money from me. He wants something else and I do not know what he really wants. He once deceived me and led me to believe that he would marry me one day, only to discover that he is a playboy," she said.
Ngorima, however, insisted that he does not owe Gumbonzvanda or her former employer any money.
"She asked me for some money and I borrowed that money from my aunt and she knows it. In fact, I have text messages where she admitted owing me the money. She promised to pay back the money, but she is now cooking up all these stories about me owing her $250 as a way of running away from settling the debt," he said.
Mr Chipato adjourned the matter to a later date for judgement.