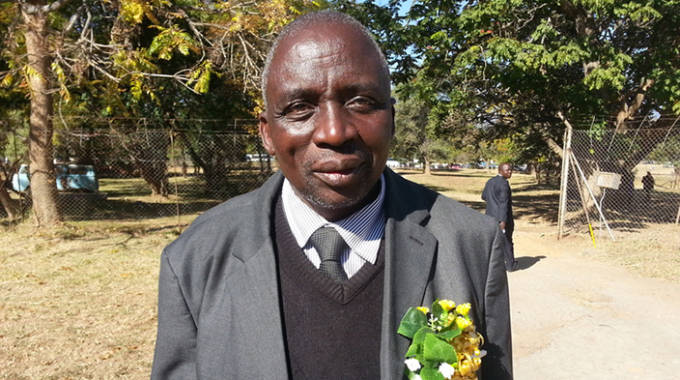 The ManicaPost
Samuel Kadungure and Luthando Mapepa
A TOTAL of 278 candidates who wrote the November 2022 Zimsec A-Level examinations attained 15 points and above in Manicaland, with a significant number of students who made it among the top performers coming from day schools.
In a departure from the past where expectations of high scores were a preserve of well resourced boarding schools, a number of day schools in Mutare, Rusape and Chipinge outperformed their counterparts, resultantly reducing the achievement gaps between them.
A synopsis of preliminary results availed to The Manica Post on Wednesday by Manicaland Provincial Education Director (PED), Mr Edward Shumba, showed that Sakubva 1 High School in Mutare emerged as the best day school after coming second in the entire province with 20 candidates with 15 points.
Other day schools that encroached on the academic bastion lane include St Joseph's Mutare, Dangamvura, St Dominic's, Gaza, Vengere, Chitora, Nyangani, Mutiusinazita, Buhera, Rushingo, Samhutsa and Mafumise High Schools, with students bagging between 11 and 15 points.
Mr Shumba said the best performing school was St Faith's High School in Rusape as it recorded a 100 percent pass rate.
The school had 47 candidates with 15 points and above.
The best student at St Faith's was Allister Muvingi after attaining 5As in Maths, Physics, Chemistry, Computers and Accounts.
Last year, St Faith's High had an overall pass rate of 99 percent, with 44 students who attained 15 points.
St Faith's High was followed by day school, Sakubva 1 High, which recorded 20 candidates with 15 points.
First Class Academy was third with 17 candidates attaining 15 points, followed by Kriste Mambo which had 12 students who bagged 15 points.
St Joseph's High Mutare produced 11 learners with 15 points, while St Augustine's High and Mt Selinda High had 10 students with 15 points apiece.
Dangamvura and St Dominic's, both day schools in Mutare, each had nine students with 15 points; followed by St David's Bonda Girls' High and First Class High that each had eight students with 15 points.
Gaza High of Chipinge and Mutambara High each had seven students with 15 points; while Knowstics, Nyanga High and Emmanuel High had six students with 15 points apiece.
Marange High and Alpha Institute had five candidates with 15 points each, while Rusape's Vengere High, Hartzell High, Holy Ghost, Makumbe, Nyashanu and Nyangani High had four candidates with 15 points apiece.
"Our candidates performed exceptionally well and the quality is better than in 2021. Let me take this opportunity to congratulate school heads, teachers, candidates and parents of those schools that excelled. I would also like to urge those presiding over schools that did not do well to go back to the drawing board and restrategise so that they do better this year.
"ln Manicaland, a total of 278 candidates attained 15 points and above, which is a record achievement. The pleasing thing is that this feat was achieved inclusive of schools from rural and peri-urban as well as day schools.
"This goes to show that 15 points and above can be achieved at any school. With sheer determination, all things are possible wherever one is," said Mr Shumba.
St Faith's High head, Mr Anold Makamba, was ecstatic about his school's performance, and attributed the good results to the self-motivated and hard working teachers, ancillary staff, learners and supportive parents.
He also applauded the school's responsible authority – the Anglican Diocese of Manicaland.
However, some students' results were withheld by Zimsec on suspicion that they were involved in exam cheating following the widespread leakage of some 'A' Level examination papers last year.
Six Gaza High School students – Musuthu Sithole, Brian Cossan, James Hlanguyo, Ashad Sibiya, Tazwa Zibuke and Takudzwa Mubohera – had their results withheld.
The six appeared before the Chipinge Magistrates' Court and were convicted of fraud and contravening the Zimsec Act.
They were slapped with suspended sentences and community service.
Gaza High head, Mr Stanley Thondlana confirmed the development.
"It's true that the six students who were fingered in the leakage of exam papers in November last year had their results withheld. They have since engaged us, but the situation is now beyond our control as a school," he said.
Investigations by the law enforcement agents revealed that during the period extending from October 2022 and November 2022, the six students hatched a plan to defraud desperate and unsuspecting Zimsec candidates.
Pursuant to the plan, they connived and registered South African mobile lines before activating them on a WhatsApp group named Mr Mudziwevhu Papers.
One of the students invented some Zimsec 'A' Level examination papers for Business Studies Paper 3, Accounting Paper 1, Physics Paper 1, Chemistry Paper 3 and Geography Paper 2 using a video editor application to purport that the examination papers had originated from Zimsec.
The students then created a password on the fake exam papers before uploading and advertising them to prospective candidates for sale on WhatsApp.
Acting upon misrepresentation, several unsuspecting prospective candidates swallowed the scam hook, line and sinker.
This only came to light when a Zimsec security and loss control officer got complaints from their prospective candidates.
The officer filed a police report against the six, leading to their arrest.