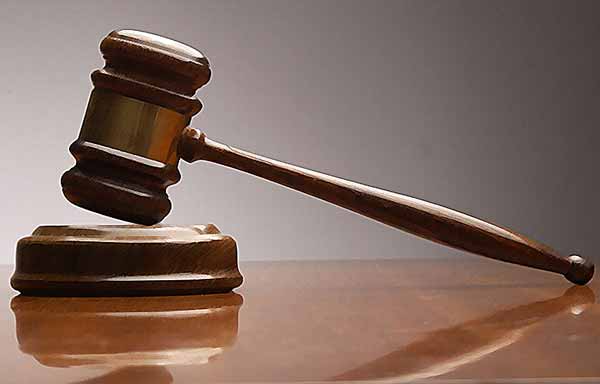 The ManicaPost
Wimbainashe Zhakata Post Correspondent
A RECKLESS 28-year old commuter omnibus driver was dragged to court on Friday for hitting and injuring a pedestrian two years ago.
Willard Chipamaunga has been out of custody since 2016 after hitting the woman who was trying to cross to the other side of the road.
Chipamaunga appeared before Mutare Provincial magistrate, Mr Tendai Mahwe charged with contravening Section 52 (2) of the Road Traffic Act Chapter 13:11 "Negligent Driving".
He pleaded not guilty saying the pedestrian was the one who caused confusion and the accident.
He said: "She appeared in front of my vehicle from nowhere while I was driving from Dangamvura to town."
Public prosecutor, Mr Brighton Shamuyarira said: "The scene was attended by Sergeant Sabau and his observations at the scene were that there was blood on the eastern side of the left lane. The pedestrian sustained a fracture on the right side as a result of the accident and was treated at Mutare Provincial Hospital. A medical report can be produced in court as exhibit," he said.
He told the court that on October 8, 2016 at the seven kilometre peg along Mutare-Masvingo Road, Chipamaunga unlawfully drove a vehicle, namely a Toyota Hiace, registration number ACZ 8354 negligently and caused the injury of Talent Chibora.
Chipamaunga resides in Dangamvura at Number 1297, Area 3 Dangamvura, Mutare and is also a holder of a Zimbabwean driver's license in respect of classes 2, 4 and 5, said Mr Shamuyarira.
He added that the accused hit a pedestrian who was crossing the road from the west to the east.
Chibora sustained serious injuries on her body, mainly on her right leg, which was broken.
"The pedestrian was taken to Mutare Provincial Hospital for treatment by the driver of the commuter omnibus who hit her," said Mr Shamuyarira.
Mr Tendai Mahwe said the trial magistrate for the matter was not available to grant the sentence hence a full trial was postponed to May 7.