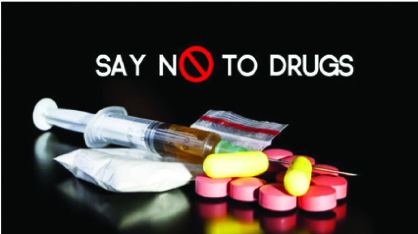 The ManicaPost
Dr Mazvita Machinga
Over the past months, our President, His Excellency Emmeerson Mnangagwa and the rest of the nation have been talking about the need to address a societal challenge of substance abuse among our young people and the rest of the population.
Substance use is now a threat to the lives of many people.
Parents and caregivers are concerned.
Addiction to alcohol, opiates, or other substances is a serious mental health condition, most often complicated by other mental health issues such depression, PTSD, anxiety and many others.
Once you begin to use addictive substances, their effect on your brain and body will make you want to continue using them and this creates a problem.
We need to act since substance abuse is destroying the lives of our children and their future.
Substance Use Disorder (SUD) as a disease increases the risk of problems related to well-being and health of our young people, affecting them mentally, physically, and emotionally.
SUD can result in increased risk of injury and death from interpersonal violence, road accidents, risky sexual behaviors, unintended pregnancies, diseases, as well as academic and social problems.
Developing an addiction to alcohol and drugs isn't a character flaw or a sign of weakness, it is a disease and needs one to get help.
It is important to note that abusing substances and alcohol can create changes in the brain, thereby causing powerful cravings and a compulsion to use that makes sobriety seem impossible.
However, sobriety is an achievable goal, many people have made it.
Recovery is never out of reach, no matter how hopeless your situation seems or how many times you've tried and failed before.
With the right treatment and support, change is always possible.
Therefore, SUD is treatable.
The most important thing is to get help in time.
If your loved one has a problem, recovery is possible and there are resources around us to help them.
It is possible to break the addictive habit.
We know that witnessing someone you care about battle a substance use disorder can be extremely distressing and hard on your own mental and emotional well-being.
But there is always hope and options to get help.
Through Substance Abuse and Recovery programs, one can start working on successfully managing addiction and regaining control of their life.
Through recovery programs, one can get skills to avoid relapsing and stay sober.
Sobriety is always the goal of any recovery program.
Sobriety is simply the state of living without substances.
Recovery is about hope, healing, and health.
So, it is important that when anyone is struggling with addiction, they get help.
There is hope for recovery and it is possible for one to live without substances.
In the recovery programs, you are helped to break the addictive cycle and form new habits and behaviors toward an addiction-free life.
You can get help from your medical doctor, your professional counselor, psychologist, the mental health department at your local clinics or other health care institutions.
You can also benefit from local recovery programs that help individuals to stay sober and overcome addiction.
In all these places, you explore how substance abuse is impacting your life and ways to overcome addiction.
In the coming weeks, will have a series of various aspects of recovery so please do not miss The Manica Post.
◆ Dr Mazvita Machinga is a qualified mental health professional who offers psychotherapy, professional counseling and psychological support. Call 0771 754 519, 0778 83 84 10 or Toll free Helpline at 08080482 For more information on substance abuse recovery.