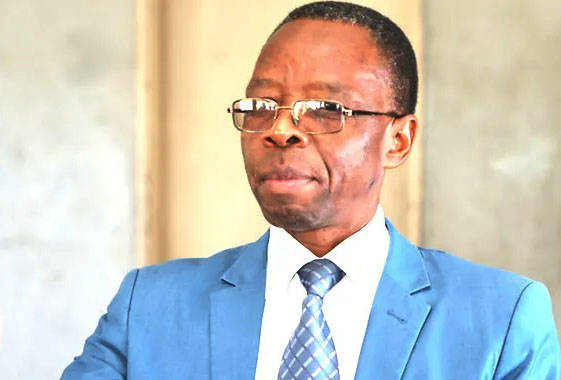 The ManicaPost
Samuel Kadungure
Senior Reporter
MANICALAND is set to grow its Gross Domestic Product (GDP) by five percent anchored on radical transformation of infrastructure, utilities and value chains, especially in key sectors such as mining and agriculture, a Government official has said.
The province's GDP currently sits at US$1,46 billion, a 6 percent contribution to the national revenue; while its GDP per capita is US$743, the least in the country.
GDP is the final value of goods and services produced within the geographic boundaries of a given area during a year, and is widely viewed as a key indicator of its economic performance.
Per capita GDP is a metric that breaks down an area's economic output per person.
Manicaland, which serves as a strategic gateway to Mozambique, has a versatile economy producing 65 percent of the diamond quantum in the country.
In addition, it also produces gold, various horticultural crops, fruits, macadamia nuts, potatoes, tobacco, cotton, timber, tea and coffee.
The products are in great demand at both national and international level.
Besides the revenue raked in through the production of these products, employment creation is also being spurred.
Secretary for Manicaland Provincial Affairs and Devolution, Mr Edgars Seenza said all the province's districts have identified their resource bases and opportunities and are expected to take measures to lure investors to exploit those resources.
In the energy sector, Manicaland boosts of key energy infrastructure since a significant number of independent power producers (IPPs) have set up mini-hydro-power stations at waterfalls in Honde Valley and Nyanga.
The Chisumbanje plant also has an installed capacity to produce 18MW from the dry pulpy fibrous material that comes from crushed sugarcane.
Mr Seenza said the province will ramp up production and value addition in all sectors of the economy.
He said agriculture remains a top economic activity since the province's agro-ecological regions provide opportunities for dry land farming, irrigation, greenhouse farming and dairy production.
Mr Seenza also said macadamia nuts have the potential to greatly improve the welfare of farmers.
He emphasized on the need to attract local and foreign direct investments, adding that the beneficiation of minerals is at the top of the province's priority list.
Mr Seenza also said improving rural accessibility through the ongoing Emergency Road Rehabilitation Programme (ERRP2) will increase the volume of trade, which will ultimately feed into the province's per capita GDP.
"We are looking forward to growing the provincial GDP by at least five percent in 2022. Our vision is consistent with the national vision. Provinces have targets that are commensurate with National Development Strategy (NDS1).
"We are looking at NDS1 and have already prepared a provincial economic development plan in which the NDS1 pillars are our areas of focus.
"Infrastructure and utilities development will be the catalyst for the province's economic development. We are also focusing on the value chains — we need to transform the value chains by ensuring that what we produce is value-added before leaving the province.
''This is the only way we can ensure that we get more money from our resources and products," said Mr Seenza.
"We have diamonds in Manicaland. They should be value added in Manicaland. A lot of ground has already been covered in the construction of the Gemology Centre to promote value addition and beneficiation of our precious stones.
''We are happy with the progress that is being made at the Centre. By mid-February they should be through with Phase One.
"Phase Two will start with the construction of the School of Mines. We are now mobilising funds for the construction of that school. We hope Treasury will fund the project timeously," said Mr Seenza.
"The Mutasa dairy project is taking shape. They have started working on the cattle and fodder production. I got to one of the farms where they are raising the dairy cattle and it is progressing very well.
''It is not yet certain how many cattle they will rear, but last time they were talking of 10 000 dairy cattle," said Mr Seenza.
"We are poised for radical transformation of the value chains, especially in the sectors in which we have comparative advantage. These include the mining and agriculture sectors," said Mr Seenza.
He, however, said Manicaland has not yet fully exploited its potential in the tourism sector.
"In my view, Manicaland is a sleeping giant in that sector. We have high potential that has not yet been tapped.
''Our mountainous and spectacular views appeal to both local and foreign visitors, and we need to be more aggressive in terms of marketing our sites. We are working on the strategies to achieve that," he said.
He also said a number of players have expressed keen interest in being part of the project that will turn Mutare into a Smart City. Under the project, the dilapidated houses in Mutare's oldest suburb — Sakubva — will get a major facelift.
"The Sakubva infrastructural development board is meeting on January 13 (yesterday), and they will update us on the progress," he said.