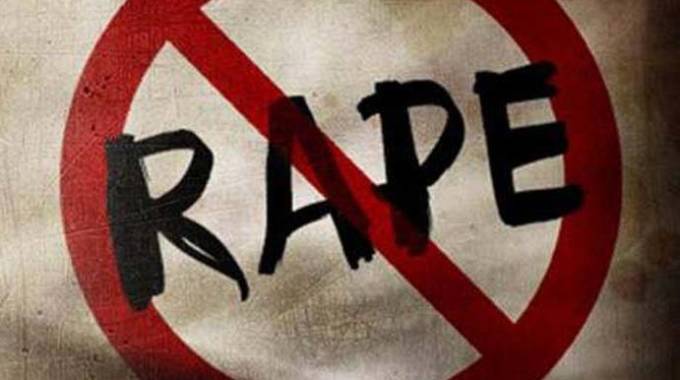 The ManicaPost
Abel Zhakata
Senior Reporter
A RABID rapist allegedly abducted four cousins, force-marched them while naked before raping one of them.
The cunning criminal met the complainants near the National Railway of Zimbabwe Flyover in the down town area of Mutare and force-marched them into the nearby maize fields.
Manicaland provincial police spokesperson, Inspector Luxson Chananda confirmed the case which happened on September 1.
He said investigations are in progress.
"The complainants who are aged between 20 and 22 years are cousins and reside together. The first complainant had visited the other three complainants. On the evening of the day in question, the four complainants accompanied their brother who had visited them at their place near Mutare Central Business District back to Muchena in Sakubva where he resides.
"Upon arrival at Trek Service Station near Murahwa Green Market, the four complainants parted ways with their brother and went back home," said Inspector Chananda.
As they were approaching the Flyover, the unknown suspect intercepted them and asked them where they were going.
He demanded cash and cellphones, but the complainants told him that they had no valuables.
The accused person threatened the complainants and told them that if they do not have any money, he would kill them and sell their heads for US$15 000 each.
"While they were talking to the suspect, an unknown vehicle stopped and asked the complainants to get into the car and drive them into Mutare CBD, but they refused. Soon after the vehicle drove off, the suspect ordered the complainants to follow a footpath leading to some fields near Murahwa Green Market.
"They walked for about 500 metres before the suspect ordered them to undress. They removed their clothes and the suspect searched the clothes and took two cellphones. He instructed one of the complainants to carry the clothes and force-marched them in the fields while naked," said Inspector Chananda.
He said they walked for about a kilometre close to Sakubva River at a spot adjacent to Reeldon Timbers.
He raped one of the complainants.
When he was about to rape the other complainant, she grabbed his privates and fought with him while screaming for help.
Inspector Chananda said the screams drew the attention of two security guards who rushed to the scene and found the four complainants naked.
The matter was reported to the police who rushed to the scene, but the suspect vanished before the arrival of police details.